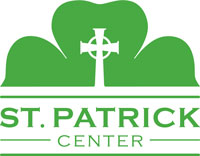 Accountant II
Location: St. Louis, MO 63101
Position Description
SUMMARY OF POSITION:
The Staff Accountant II is responsible for ensuring that all Grants (Government and Non-Government) are accounted for accurately and timely. Procedures and policies as well as the compliance requirements linked to the grant accounting must be followed. Knowledge of GAAP, reporting requirements and an appreciation for the flow of financial data are all part of the daily functions of the position. Insight and creative problem solving are always part of the position as needed. This role will support department stakeholders in the budget and projection processes to ensure on-going alignment with the agency's fiscal objectives.
RESPONSIBILITIES:
Reasonable accommodations may be made to enable individuals with disabilities to perform the essential functions.
• Collaborate with Program and Development teams to ensure compliance 100% compliance with funders' requirements
• Collaborate with Archdiocese and Catholic Charities on all finance, accounting and audit requirements to ensure accurate financial reporting and GAAP compliance.
• Collaborate with all stakeholders across the Archdiocese, Catholic Charities and St. Patrick Center in the preparation and timely completion of budgets and projections.
• Support the Controller and SPC stakeholders in completing internal and external audit requests.
• Review and follow-up with funders on any outstanding accounts receivables.
• Performed ad hoc analysis as required by management and customers
• Assist with special projects as assigned.
KNOWLEDGE AND EXPERIENCE:
• Bachelor's degree in accounting from an accredited college or university.
• 3 to 5 years working experience in a non-profit environment
• 2 to 4 years of analytical experience
• Knowledge of budgeting and forecasting.
• Knowledge of HUD contracts is a plus
• Intermediate to advance Microsoft Excel knowledge
SKILLS AND ABILITIES:
• Must be able to interact with staff of all levels
• Ability to problem solve and work independently
• Ability to handle multiple priorities & tasks
• Excellent time management, organization and communication skills are required
Want to accept on-line employment applications for your own business?
Visit NinjaGig.com
today.