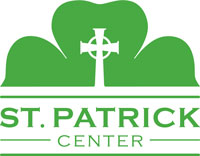 Assistant Team Leader - ACT
Location: St. Louis, MO 63101
Position Description
SUMMARY OF POSITION:
Assist the Team Leader in providing clinical supervision for clinical and support staff. Help to ensure Department of Mental Health (DMH) fidelity standards are met, act as liaison with other teams and outside agencies as needed, gather, and prepare for review outcome data and client feedback.
RESPONSIBILITIES:
Reasonable accommodations may be made to enable individuals with disabilities to perform the essential functions.
• Assist team leader in coordination of team staff, draft team assignments, and assist with daily schedule template for client service delivery
• Act as designee in Team Leader absence by reviewing and approving forms, supervising staff, and other time sensitive duties and processes typically the responsibility of the Team Leader
• Accepts delegated clinical oversight/supervision as designed by team leader
• Provide person centered services to help client achieve expressed goals through provision of health care services and advocate for client as appropriate
• Assist with quarterly reviews and monitoring of quality, completeness and timeliness of all required clinical documents for including, treatment planning, clinical assessment, and crisis intervention services as needed
• Complete accurate and timely reports as assigned
• Coordinate auditing requirements with BJC liaison
• Effectively manage the schedule for Team staff and adjust t needed changes throughout the day to ensure adequate coverage of appointments
• Meet with and organize the team to ensure client needs are covered in absence of the team leader
• Assist Team Leader to help maintain fidelity to treatment model as appropriate if applicable
• Participate as a member of the treatment team
• Assist with coordination of referrals by locating and submitting requests for records, reaching out to community providers, and working with community partners on referrals
• Work with Team Leader on admissions by completing paperwork and enrolling into Caseworthy
• Attend required training as identified by supervisor and employee handbook and maintain any licensure requirements if needed for program
• Be able to provide on call crisis services covering nighttime and weekends/holidays
• Must possess a Missouri Class E Driver License (MO residents only)
• Other duties as assigned
KNOWLEDGE AND EXPERIENCE:
• Master's degree in related area from an accredited university
• Must be a Qualified Mental Health Professional
• Understanding of mental illness and substance use
• Trauma Informed Care Trained
• Experience with wrap-around services preferred
• Experience in conducting home visits
• Knowledge and understanding of area/community resources to provide appropriate referrals
• Knowledge of federal, state, and agency HIPAA policies
SKILLS AND ABILITIES:
• Good communication skills
• Counseling and crisis intervention expertise
• Self-motivation
• Respect for clients and staff
• Sensitivity to cultural diversity
• Able to work in a team atmosphere
• Moderate computer skills
RELATIONSHIPS REQUIRED:
• Attend and participate in all appropriate St. Patrick Center meetings
• Works with other ACT staff
• Develops relationship(s) with client family and natural supports
• Works with other Permanent Supportive Housing Departmental staff
• Works with the staff in other SPC programs
• Networks with federal, state and local agencies
• Embracing of St. Patrick Center's mission and the dignity and worth of all persons
Want to accept on-line employment applications for your own business?
Visit NinjaGig.com
today.