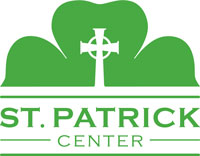 Case Manager 2 - Permanent Supportive Housing
Location: St. Louis, MO 63101
Position Description
Summary of Position: The Case Manager position will provide comprehensive continuum of services and individualized case management to address barriers to housing stability. The program staff will also provide in-home assistance and regular coaching through structured activities.
1. Enroll and maintain a minimum of 39 qualified applicants into program annually.
2. Collaborate with partner agencies for referrals and resources.
3. Assist participants by providing referrals or direct services.
4. Conduct home visits weekly with participants.
5. Assist participants with ADLS's.
6. Complete ongoing assessments to determine client needs.
7. Complete monthly budget planning with residents.
8. Participate in team staffing to discuss progress toward goals and self-sufficiency.
9. Provide transportation to clients as needed.
10. Conduct Housing Quality Standards Inspections annually.
11. Complete required documentation for inspections, ie. Inspection reports, notices to landlords,etc.
12. Complete re-certification annually for each resident.
13. Assist qualified candidates with housing search.
14. Network in the community monthly to obtain additional resources related to housing, employment, utility assistance, educational opportunities, etc.
15. Coordinate services across SPC programs.
16. Update all appropriate ECM/HMIS categories for each client seen on a daily basis.
17. Maintain data in HMIS system for the Annual Progress Report.
18. Provide in-home Living Skills instruction.
19. Reinforce living skills techniques taught in class and independent sessions.
20. Meet all performance measures outlined by grants.
21. Assist with the coordination of agency-wide or seasonal projects such as School Supply distribution, Thanksgiving distribution, Christmas distribution.
22. Assist and complete special case management projects as directed by Program Manager and Senior Director.
Knowledge and Experience:
-Bachelor of Social Work Degree required
-Knowledge of Housing First Model
-At least two years-experience working with low-income or homeless individuals/families
-Minimum of two years-experience working with chronic homeless, chemically dependent and individuals diagnosed with mental health conditions
-Basic knowledge of HUD Programs
-Experience with wrap-around services preferred
-Experience/knowledge of housing placements
-Experience in conducting home visits
-Understanding of area resources to provide quality referrals for individuals client needs
-Daily charting
Skills and Attitude:
-Respect and responsibility for the agency policy, including client confidentiality
-Possess multi-tasking abilities
-Excellent listening skills
-Understanding and empathy for the needs and concerns of low-income, chronic homeless, chemically dependent and individuals diagnosed with mental health conditions
-Excellent spoken and written communication skills
-Ability to analyze problems and make sound decisions
-Excellent organizational skills
-Ability to demonstrate creativity in client engagement
-Able to give and receive useful feedback and instructions
-Ability to use Microsoft Office computer software
-Ability to work independently as well as in team setting
Want to accept on-line employment applications for your own business?
Visit NinjaGig.com
today.