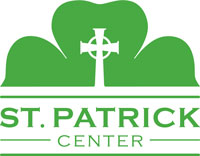 Case Manager- Rosati, Semi-Independent Living
Location: St. Louis, MO 63101
Position Description
SUMMARY OF POSITION:
The Case Manager oversees the daily care of residents and ensures that they are in compliance with their identified treatment goals and assists in the implementation of treatment programs with particular emphasis of the financial aspect of their treatment goals.
RESPONSIBILITIES:
Reasonable accommodations may be made to enable individuals with disabilities to perform the essential functions.
• Provide case management services for residents in the Semi-Independent Apartments
• Assist in case management services for residents in the Rosati CCT Independent Apartments
• Be familiar with resident's diagnosis, medications and history
• Assist potential residents with the completion of the lease paperwork and assist current residents in the yearly recertification process to remain housed
• Conduct intake and yearly assessments and record them in a professional and timely manner
• Record all client interactions in accordance to Medicaid/Medicare guidelines.
• Develop and record an individualized treatment plans and update as changes occur and at a minimum of quarterly.
• Assist residents with creating a budget and meet monthly to review financial progress
• Meet with each resident weekly in their units to assess ability to live independently
• Assist residents with skills to improve ability to reside independently (i.e. grooming, housekeeping, rental payment etc.)
• Schedule and transport residents to critical appointments, as needed.
• Complete required monthly paperwork in a timely and professional manner
• Respond to all crisis/emergencies in a professional manner and in accordance with agency policies and procedures including on-call
• Assist in training and supervision of volunteers and students
• Facilitate and oversee the resident council and group meetings as required
• Assist in on-going program development and improvements
• Assist in all areas of team operations
• Develop positive working relations with staff, outside agencies, referral sources, licensure agencies, and volunteers
• Network with area providers and resources
• Attend appropriate professional seminars as required
• Other duties as assigned
DIRECT REPORTS:
• None
KNOWLEDGE AND EXPERIENCE:
• Master's degree required; MSW preferred
• Prefer LPC license
• Must have current Med Tech Certificate
• Must have current proof of first aide training and CPR
• Must have knowledge of mental illness, dual diagnosis and substance addiction
• Must have knowledge of the mental health system, Department of Mental Health, Veterans Administration, and Supportive Community Living Program
• Must have a class E driver's license
SKILLS AND ABILITIES:
• Respect client's confidentiality
• Respect other staff and deal with them in a fair and reasonable manner
• Ability to work in a team environment
• Must be flexible and open to changes that occur during schedule
Want to accept on-line employment applications for your own business?
Visit NinjaGig.com
today.