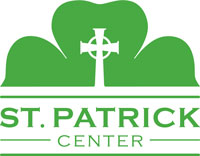 Case Manager - Shelter Plus Care
Location: St. Louis, MO 63101
Position Description
SUMMARY OF POSITION:
The Case Manager for Shelter Plus Care will coordinate supportive services and facilitate access to primary healthcare for all program participants to ensure that goals and objectives are met. The case manager will be responsible for addressing immediate housing needs of new and existing clients.
RESPONSIBILITIES:
Reasonable accommodations may be made to enable individuals with disabilities to perform the essential functions.
• Assist families in crisis by providing referrals or direct services
• Conduct home visits with families
• Participate in team staffing to discuss each client/ family's progress
• Provide transportation to clients as needed (i.e. appointments, resource appointments, hearings, etc.)
• Collaborate with partner agencies to address the needs of clients
• Assist families with home search via internet and in the community (this will include transporting clients)
• Network in the community monthly to obtain additional resources related to housing, employment, utility assistance, educational opportunities, etc.
• Update all appropriate ECM categories for each client
• Complete required documentation for inspections (i.e., inspection reports, notices to landlords, etc.)
• Reinforce parenting techniques taught in class and independent sessions
• Keep an accurate list of all participants in the program
• Improve access to primary health care services with the implementation of early identification and intervention practices with identified health providers and tracking of said interventions
• Address availability of integrated, holistic care for any physical and/or mental health diagnosis
• Implementation and administration of Screening, Brief Intervention, and Referral to Treatment (SBIRT)
• Complete departmental goals of case management as outlined by grants to include tracking education and vocational outcomes
• Assist with the coordination of agency-wide or seasonal projects such as school supply distribution, Thanksgiving distribution, Christmas distribution
• Maintain accurate filing system and documentation for Shelter Plus Care participants
• Record monthly progress on all Shelter Plus Care participants in Case Worthy
• Communicate with clients during work hours via e-mail, office phone, fax, cell phone or text
• Complete monthly budget to include bill payment verification and development of savings
• Develop and update goals on Shelter Plus Care clients in moving them toward self-sufficiency
• Work with staff and volunteers to coordinate special projects
• Handle other duties as assigned by the Senior Manager of Permanent Housing and Senior Director of Housing
DIRECT REPORTS:
• Monthly reports completed and provided to immediate supervisor for review.
KNOWLEDGE AND EXPERIENCE:
• LMSW required
• Should have a minimum of two years of experience in a related mental health environment
• At least one year experience working with low-income or homeless individuals/families
• Experience with wrap-around services preferred
• Experience/knowledge of housing placements preferred
• Experience in conducting home visits and family-centered casework
• Understanding of area resources to provide quality referrals for individuals client needs
• Understanding of individuals with mental illness/chemical dependency
SKILLS AND ABILITIES:
• Respect and responsibility for the agency policy, including client confidentiality
• Excellent listening skills
• Understanding and empathy for the needs and concerns of low-income individuals
• Excellent spoken and written communication skills
• Ability to analyze problems and make sound decisions
• Excellent organizational skills
• Creativity in designing and implanting effective programs
• Ability to give and receive useful feedback and instructions
• Ability to use Microsoft Office computer software
• Ability to work independently
Want to accept on-line employment applications for your own business?
Visit NinjaGig.com
today.