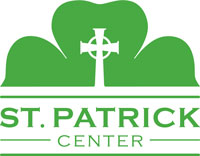 Client Intake Specialist - Coordinated Entry
Location: St. Louis, MO 63101
Position Description
SUMMARY OF POSITION:
Provide front door and comprehensive intakes and assessments to individuals experiencing homelessness.
Serve as an integral member of multi-disciplinary, housing-focused service team.
RESPONSIBILITES
Reasonable accommodations may be made to enable individuals with disabilities to perform the essential functions.
• Complete front door intakes for all single male individuals presenting with a need to enter emergency shelter.
Will complete general intakes for all new and former clients of the St. Patrick Partnership Center (SPPC)
• Screen clients for diversion who are not literally homeless and refer them to services.
• Accurately and appropriately perform VI-SPDAT assessments within seven days of client entry into shelter.
Assessments will result in appropriate housing referrals.
• Timely and accurate recording and documentation of all intake and assessment information in Empowered Case Management system.
• Review Notice of Privacy Practices (NPP) with all clients receiving an initial or updated intake and present an acknowledgement of NPP form to each client for signature. Review release of information form(s) with all clients and present to clients for their signature.
• Make appropriate and accurate referrals for clients into emergency shelter. Will make appropriate referrals for a client.
St. Patrick Center (SPC) and St. Patrick Partnership Tenants and Partners represent priority referrals
• Will work closely with Reception and Client Services Entry staff to ensure that client flow is maintained and runs smoothly
• Will provide intake training to all Program Support Services staff and students assigned
• Will maintain up-to-date information on services provided by each Tenant and Partner agency located at SPPC
• Will answer and/or direct incoming calls from potential clients, and case workers from other agencies, regarding the services that SPPC/SPC provide
• Exhibit commitment to work ethic through punctuality and preparedness. Communicate and interact with all clients, teammates, colleagues and others.
• Other duties as assigned
KNOWLEDGE AND EXPERIENCE:
• Bachelor's degree; concentration in social work or related field preferred
• Prior experience working with homeless and/or socially/economically disadvantage persons preferred.
• Microsoft Office experience and internet proficiency required.
• Strong knowledge available housing and community resources, including veterans services preferred
SKILLS AND ATTITUDES REQUIRED:
• Strong communication skills
• Ability to handle multiple tasks
• Ability to interview clients professionally and in a manner that allows for the gathering of appropriate client information
• Ability to work with a diverse, at-risk population
• Ability to work with all levels of staff / management
• Ability to be flexible and to be able to make the transition as development and change occur within SPPC / SPC
RELATIONSHIPS REQUIRED:
Reports to the Manager Front Door/Coordinated Entry
• Works with other agency staff
• Works with service providers in the St. Louis community
• Works with guests of the emergency shelter
Want to accept on-line employment applications for your own business?
Visit NinjaGig.com
today.