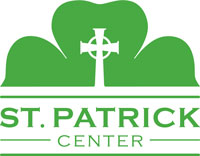 Community Meals Program Kitchen Operations Manager
Location: St. Louis, MO 63101
Position Description
The Community Meals Program Kitchen Operations Coordinator is responsible for managing in-kind food donations, ordering food suppliers, meal planning and preparation, and inventory management for St. Patrick Center's Community Meals program. The Community Meals program includes daily operations at St. Patrick Center's Shamrock Club, Biddle Housing Opportunities Center, and Rosati Group Home. 50 Community meals are prepared and served weekly, consisting of 2, 5000 individual meals.
Responsibilities and Duties:
Reasonable accommodations may be made to enable individuals with disabilities to perform the essential functions.
Meal Planning and Preparation
• Develop daily/weekly meal plans incorporating current inventory and donated food items for 50 total community meals.
• Plan and prepare meals consistent with established nutrition guidelines.
• Ensure food safety, efficient use of financial resources and appropriate communication of time sensitive issues as part of routine meal planning process
• Design and implement safe practices covering all aspects of the kitchen-knives, cooking, cleaning, dishwashing, etc.
• Train all appropriate staff and trainees in compliance with food safety practices.
• Manage at least three Community Meals staff, including two at offsite locations (Biddle Housing Opportunities Center and Rosati Group Home).
• Ensure all kitchen and meal storage and preparation practices are consistent with ServSafe and with best practices
Food Ordering and Donations
• Establish clear guidelines for food donations and train appropriate staff/trainees to ensure all food received into inventory is appropriate for program needs, safe and stored in a safe manner, with review of these guidelines with staff.
• Respond to unscheduled in-kind food deliveries and adjust meal plans as needed to incorporate donations.
• Purchase food necessary for balanced Community Meals program that is not found in donated food stock.
Inventory Management
• Design and implement Inventory Management Process including food handling and storage guidelines consistent with ServSafe and best practices.
• Ensure regular inventory management in coordination with the meal planning and purchasing process.
Other Responsibilities
• Participate as a full member of the McMurphy's team, working closely with the Food Service Managers, trainees and the agency leadership team.
• Establish and maintain collaborative relationships with all staff, trainees and donors.
• Live and promote the St. Patrick Center's four Core Values: Trust, Ownership, Collaboration, and Innovation.
Competencies
Problem Solver Coaching
Organization Collaboration
Ethical Conduct Creativity
Coordination Innovation
Strategic Thinking Monitoring
Supervisory Responsibility- Community Meals Food Service managers
Work Environment- This job operates in a kitchen setting, as well in client service locations. This role routinely uses standard kitchen equipment regular engagement with agency clients and staff.
Physical Demands- This role would require standing more than half the time; the ability to lift donated goods up to 50 pounds, bending, reaching for supplies and opening cabinets and storage facilities as necessary.
Position Type/Expected Hours of Work-This is a part-time position.
Travel-This position may require some travel to local businesses, donor operations, training, and mandated agency sponsored events.
Required Education and Experience
• Associates degree in culinary arts or related field, or appropriate experience
• Donation and inventory management experience
• Meal planning experience
• Training Experience
Training experience Preferred Education and Experience
1. Associates degree in culinary arts or related field
2. Experience managing food donations
3. Strong knowledge of ServSafe guidelines and ServSafe certification preferred
4. Experience in inventory management
5. Experience in meal planning for over 600 meals per day
6. Mission advancement
Other Duties- Please note this job description is not designed to cover or contain a comprehensive listing of activities, duties or responsibilities that are required of the employee for this job. Duties, responsibilities and activities may change at any time with or without notice.
Want to accept on-line employment applications for your own business?
Visit NinjaGig.com
today.