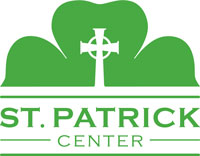 Community Meals Trainer
Location: St. Louis, MO 63101
Position Description
Summary of Position: Help facilitate training classes for food service students and act as back up cook.
Responsibilities:
Reasonable accommodations may be made to enable individuals with disabilities to perform the essential functions.
*Prepare and facilitate culinary and life skills training classes for students.
*Monitor and document student progress through verbal and written communications on a daily basis.
*Act as back-up cook, with knowledge in food preparation, safety and sanitation, as well as inventory procedures.
*Other duties as assigned.
Knowledge and Experience:
*ServSafe certified
*Excel and Microsoft Outlook
*One year supervisory experience
*At least high school diploma (or equivalent), with commitment to ongoing learning
*Understanding of mental illness and substance abuse
Skills, Abilities & Attitudes
*Positive and empowering attitude, with good communication skills
*Must be able to interact with clients and staff at and of all levels
*Able to problem solve, work independently and handle multiple priorities and tasks
*Be flexible and open to change
*Knowledge in Housing First philosophy, with genuine interest in others
*Understand and practice client confidentiality
*Excellent time management, organization and communication skills
Want to accept on-line employment applications for your own business?
Visit NinjaGig.com
today.