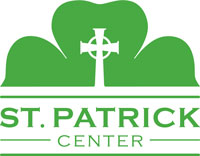 Compliance Specialist
Location: St. Louis, MO 63101
Position Description
Summary of Position
The Compliance Officer will be responsible for reviewing; coordinating and ensuring related funding contracts are in proper compliance. The position will be responsible for technical assistance and support for Lease signing activities, file reviews and internal audits, recertification activity. Also, recommend and provide technical assistance and training to other staff members. The position will assist with the development of programmatic controls so that documents and funds are properly allocated. Assist with housing inspections as well as perform those duties that enhance positive outcomes for the clients of St. Patrick Center as needed.
Responsibilities and Duties
Reasonable accommodations may be made to enable individuals with disabilities to perform the essential
functions.
• Identifies potential areas of compliance vulnerability and risk, develops and implements corrective action plans for resolution of problematic issues, and provides general guidance on how to avoid or deal with similar situations in the future. Also, collaborates with other departments to direct compliance issues to appropriate existing channels for review and resolution.
• Oversee, conduct, track and supervise monitoring visits of government and nongovernment grants/contracts to verify accuracy of records, compliance with standards, laws, regulations, performance and policies and procedures.
• Monitors the accuracy and data quality within the Homeless Management Information Systems data base (HMIS) and Caseworthy Team.
• Implement and facilitate effective compliance training program, with employees and ongoing training for all contract management employees and managers, including the finalization of reports and grant rollout.
• Acts as an independent review and evaluation body to ensure that compliance issues and concerns within the organization are being appropriately evaluated, investigated, and resolved.
• Other duties as assigned by the Compliance Manager for the successful functioning of the Housing Program. These duties will include, but not be limited to, providing volunteer assistance where St. Patrick Center personnel help is needed.
• Live and promote the St. Patrick Center's four Core Values: Trust, Ownership, Collaboration, and Innovation.
• Oversee development of new forms to be used in resident files, as needed, to tighten the file requirements and assist Case Manager Staff with paperwork for their clinical needs.
• Provide technical assistance and support to the Housing Departments.
• To have an understanding and competency of the HUD 4350.3 Handbook requirements especially as it pertains to grants awarded to St. Patrick Center. This includes, but is not limited to, requirements for applications, verifications, re-certifications, income, rent filings and terminations etc. Generate annual renewal letters on a 120 day, 90 day, 60 day and 30 day basis, as applicable; distribute the letters and a blank Annual Certification Application form to Case Managers who will assist clients in the completion of the form and provide PMT with updated SS Benefit/Employment/Banking verification forms, as applicable.
• To have an understanding and competency of the Employment Income Verification (EIV System) HUD Units only for external audits.
• To have an understanding and competency of HOME Fund Regulations specify as it pertains to grants awarded to St. Patrick Center. This includes, but is not limited to, requirements for applications, verifications, re-certifications, income, income limits, rent collections, filing and terminations etc. This also includes using the correct income limits for the 9 HOME units at Rosati Apartments.
• To have an understanding and competency of the IRS 8823/Section 42 Low Income Housing Tax Credit (LIHTC) Regulations.
• To have an understanding and competency with the Real Page "Onesite" software system for Rosati Apartments, LP and Rosati Group Home Programs.
• Support establishing and maintaining Landlord/Property Owner relationships for the benefit of SPC clients in the 30 Scattered Site and Shelter Plus Care Programs. Assist in developing new Landlord and Property Owner relationships. Prepare move in and annual renewal paperwork for the 30 Scattered Site clients and Landlords. Attend Move In Appointments with the Case Manager(s) and Landlord where appropriate act as an advocate for client during meetings with Case Managers, Landlords/Property Owners
• Provide assistance with housing inspections, as needed. Update Caseworthy with Inspection result notes upon completion of the Inspection.
• To have an understanding and competency of the Property Management responsibilities for St. Patrick Center owned or managed residential properties.
• Assist Program Manager with Check Request processing and keep the Check Request Posting and Summary Logs current for the AHTF/MHTF/MHDC/CoC Grants
Required Education and Experience
• Bachelor's degree in accounting, finance, business administration, law or related field preferred, but not required.
• Fundamental low-income housing and Property Management experience
• Analytical and interpretive skills
• Understanding and empathy toward the needs of low-income or homeless families
• Experience working with low-income and homeless individuals and families
• Able to learn computer software
• Basic understanding of the Homeless Population and its many diverse groups
• Expertise in grant compliance, including but not limited to governmental funding agencies
• Strong knowledge of budgets and financial analysis.
• Build successful, collaborative relationships at all levels of SPC, as well as with contractors and other stakeholders
• Work well in a team-based, project management oriented system.
• Serve as a team leader with a collaborative, straightforward approach to program monitoring and compliance.
• Plan, organize and implement projects/tasks according to priority.
• Review documents for completeness, accuracy, authorization and regulatory and procedural compliance.
• Analyze compliance problems and recommend solutions.
• Work well under pressure to meet inflexible deadlines.
• Write and present reports. Advanced in Excel
• Maintain accurate records and files.
• Work independently and exercise initiative and sound judgment.
Competencies
Compliance Management, Collaboration, Coaching, Problem Solver , Performance Management, Learning Agility, Ethical Conduct, Strategic Thinking and Innovation
Other Duties
Please note this job description is not designed to cover or contain a comprehensive listing of activities, duties or responsibilities that are required of the employee for this job. Duties, responsibilities and activities may change at any time with or without notice.
Want to accept on-line employment applications for your own business?
Visit NinjaGig.com
today.