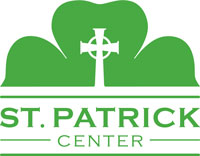 Controller
Location: St. Louis, MO 63101
Position Description
SUMMARY OF POSITION:
Responsible for accounting functions of St. Patrick Center and its related entities.
RESPONSIBILITIES:
Reasonable accommodations may be made to enable individuals with disabilities to perform the essential functions.
• Supervise the daily operations of the Finance, IT and BEGIN Program.
• Responsible for coordinating and managing internal and external financial audits and assisting with the year-end related regulatory filings.
• Manage the preparation, review and approval of year-end audit schedules
• Manage and provide guidance to team during monthly closing process.
• Provide financials and variance analysis to Executive Team and Program Stakeholders.
• Manage books and financial statements for affiliated corporations
• Review, analyze and reconcile balance sheet accounts.
• Review, analyze and reconcile all revenue (grants, tax credits, bequests, etc.) accounts monthly to ensure adequate checks and balances are in place and aligned with budgets/projections.
• Partner with executive team to develop KPIs for the agency.
• Manage daily cash analysis and projections.
• United Way budgeting and reporting
• Review cash receipts and cash disbursements
• Assist with annual budget preparation, input in to the budget system, reporting, and monitoring of budget
• Coordinate and manage the monthly forecasting process.
• Update fixed asset records and worksheets including capital expenditure worksheets
• Prepare temporarily restricted net asset reports
• Account Administrator of US Bank corporate credit cards for staff
• Prepare special analysis and reports as required
• Assist Chief Financial Officer with identification and implementation of process improvements with the financial operations and control systems of the agency
• Other duties as assigned
DIRECT REPORTS:
• Accounting Supervisor
• Lead Accounting
• IT Coordinator
KNOWLEDGE AND EXPERIENCE:
• Degree in Accounting or Finance from an accredited college or university
• CPA preferred
• Minimum of five (5) years of experience in accounting or audit with progressive responsibilities
• Must keep current with changes in accounting rules and interpretations
• Non-profit accounting experience is a plus
SKILLS AND ABILITIES:
• Ability to supervise and train personnel
• Must have a team oriented work attitude
• Must be able to interact with and communicate financial policies to all levels of staff
• Excellent working knowledge of computerized accounting programs/Microsoft Excel/ Lawson/Raisers Edge
• Must be able to adapt to numerous projects and prioritize
• Must be a problem solver.
• Ability to communicate with all levels of associates internally and externally.
• Ability to collaborate with internal and external partners en route to win-win solutions for the agency.
Want to accept on-line employment applications for your own business?
Visit NinjaGig.com
today.