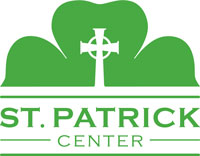 Coordinated Entry/BHOC Receptionist
Location: St. Louis, MO 63101
Position Description
Summary of Position:
The receptionist staffs the Biddle Housing Opportunity Center, professionally greeting and directing clients and visitors of the Center, and answering/directing incoming phone calls to the Center. In addition, receptionists will be required to become trained and become proficient to assist in other job duties assigned to the Program Support Services Department.
Responsibilities:
Reasonable accommodations may be made to enable individuals with disabilities to perform the essential functions.
The Biddle Housing Opportunity Center reception desks represent the first point of contact with BHOC and will operate professionally at all times. Receptionists will take exceptional care to assist guests, volunteers and staff members. This position also requires that receptionists treat clients and potential clients of BHOC and their partners with dignity and respect.
BHOC –
1. Answer incoming telephone calls in a professional manner and transferred to the proper person.
• All calls should be answered within 5 rings
• All calls should be answered with a courteous tone and greeted: "Good morning Biddle Housing Opportunity Center - how may I help you?"
• Callers requesting detailed information about programs/services should be transferred to appropriately in order to keep the lines free
• Callers wishing to leave a message for staff are transferred to staff voicemail
2. Call and overhead staff members as needed to inform of client(s) present
• Inform staff of clients' arrival
• When not present, call staff on telephone.
• When not at phone, overhead page staff, at all times in a courteous and calm voice (even in frustrating and emergency situations)
in order to project a professional image of BHOC
• When paging staff, repeat the message twice (ex. "John Smith call the
client entrance, John Smith please call the client entrance")
3. Enter data in computer (ex. excel spread sheets, etc) as needed
4. Keep area neat and clean
5. Assist in the organization and preparation of special projects as directed by the coordinator
6. Train staff and volunteers concerning reception desk functions
• Will complete all duties as assigned above.
• Quality control all entries into HMIS System to ensure all data is collected.
• Will be initial starting point for Front Door to BHOC and CoC Partner Shelters.
• Be familiar with necessary client documentation requirements.
• Maintain necessary lists to include sign in sheets, waiting lists, etc.
• Will assist in bed reservation(s) at BHOC and CoC Partner Shelters
Knowledge and Experience Required:
• High School education or equivalent
• Customer service experience required
• Experience working with the mentally ill, substance abusing and impoverished populations preferred
Skills and Attitude Required:
• Strong communication and organizational skills
• Good interpersonal skills
• Flexibility and positive attitude
• Self-motivated; self-starter
• Ability to work with a diverse, at-risk population
Want to accept on-line employment applications for your own business?
Visit NinjaGig.com
today.