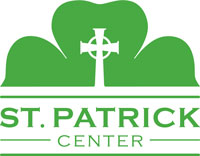 Development and Special Events Intern
Location: St. Louis, MO 63101
Position Description
SUMMARY OF POSITION:
The Development and Special Events Intern will learn the skills and abilities for effective event management, donor management and cultivation, and client program interaction. The duties include, but are not limited to, assisting the Development Department in coordinating and executing fundraising and friend raising events.
This position is unpaid, part-time for college credit.
The Development and Special Events Intern will work under the direction of the Special Events Coordinator in conjunction with the Sr. Manager of Development on various projects and tasks related to the success St. Patrick Center's fundraising goals.
RESPONSIBILITIES:
• Assists in operations and planning of all agency fundraising events to meet both revenue and event goals; this includes primarily managing, but not limited to, signage creation and production and auction solicitation and management
• Assists in the planning and event management of programs and giveaways to benefit agency clients
• Assists in the planning, promotion, and operations of third party fundraising events
• Assists in community support initiatives including fundraising and friend raising work with schools, churches, and small businesses
• Inputs in-kind donations into Raiser's Edge database for fundraising events and client programs
• Helps with management of volunteers and volunteer hours into Raiser's Edge database
• Administers and coordinates special projects as assigned
• Assists with donor stewardship and cultivation
• Other duties as assigned
DIRECT REPORTS:
• None
KNOWLEDGE AND EXPERIENCE:
• Enrolled in a bachelor's or master's degree program at an accredited college or university
SKILLS AND ABILITIES:
• Effective project management skills
• Excellent oral and written communication skills
• Strong decision making skills
• Ability to work in a team environment while also being willing to work with a diverse array of personalities under pressure and within deadlines
Want to accept on-line employment applications for your own business?
Visit NinjaGig.com
today.