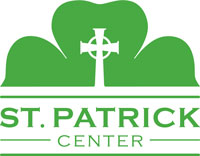 Development Manager
Location: St. Louis, MO 63101
Position Description
SUMMARY OF POSITION:
The Development Manager reports to the Development Director and is responsible for managing He Said She Said Trivia, Veterans Day 5K and serving as point-person for 3rd party events. Tasks include committee development and management, recruitment, sponsorship solicitation and sponsor fulfillment.
RESPONSIBILITIES:
• Manage Veterans Day 5K from completion to follow up, achieving budgeted goals
• Lead efforts for He Said She Said Trivia with an emphasis on sponsorship commitments and table sales
• Recruit and assist groups hosting external fundraising events to benefit St. Patrick Center
• Maintain existing donor, volunteer and corporate relationships as directed
• Create and follow event timelines and milestones
• Closely track revenue and expenses for assigned events
• Lead team so that financial and participant goals for special events are met
• Assist with donor stewardship and cultivation
• Promote St. Patrick Center and advocate for our clients in a variety of ways
• Implement volunteer and donor engagement strategies
• Promote events by writing copy for email marketing and working with database in pulling distribution lists
• Other duties as assigned
KNOWLEDGE AND EXPERIENCE:
• Bachelor's degree
• 2-5 years of experience in non-profit fundraising, special events and working with event committees
• Working knowledge of donor stewardship techniques, budgets and event best-practices
SKILLS AND ABILITIES:
• Ability to adapt and adjust to new ideas and initiatives
• Strong communication and time-management skills
• Proficient with Microsoft Office
• Must have superior organizational skills
• Able to work independently and be a strong team member
Want to accept on-line employment applications for your own business?
Visit NinjaGig.com
today.