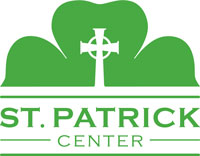 Employment Specialist
Location: St. Louis, MO 63101
Position Description
SUMMARY OF POSITION:
The case manager/employment specialist works with the homeless veterans from the Bi-State (MO & IL) area placing eligible clients into stable employment and housing. The case manager will utilize Best Practices: to assess client's basic needs, make referrals as deemed appropriate, monitor each client's progress and retention. Individual counseling sessions will be held with all program clients.
RESPONSIBILITIES:
Reasonable accommodations may be made to enable individuals with disabilities to perform the essential functions.
Fulfill contract employment related goals and housing placement goals per month by-
• Assessing 9 eligible veterans per month
• Enrolling an average of 6 eligible veterans per month into HVRP program
• Placing an average of 5 eligible veterans into program employment per month
• Working with SSVF team to ensure that an average of 3 eligible veterans are placed and tracked for housing each month
• Ensuring an average of 1 eligible veteran for training certification per quarter
• Other quarterly goals met as assigned by manager
Facilitate Job Readiness Classes by-
• Teaching job readiness classes to all employment clients according to the content of the class schedule as structured by manager
Perform job placement and job development by-
• Meeting with client once a week until employed
• Working closely with client and his or her individual employment plan to ensure and maintain placement
• Cultivating strong relationships with area employers to ensure placement and retention
Conduct 30, 60, 90, 180, and 1 year follow-ups with placed clients by-
• Contacting clients and employers and recording content of contact of monthly follow-ups and case notes in Caseworthy; i.e., job retention; same job or different job, hourly pay, and/or job related information
Input client information, documentation and verification requirements into files, caseworthy and TPR by-
• Completing daily and monthly departmental paperwork
• Ensuring files are compliant
• Updating daily client electronic files to include any type of client contacts within 24 hours of services
Provide case management by-
• Assessing initial program eligibility at intake
• Completing an Individual Service Strategy assessment on first day of JRT class and documenting client's progress
• Meeting with client on a weekly basis
• Completing an Individual Employment Plan with client
• Tracking client's job interests and applications on a weekly basis
• Assessing transportation needs; providing time appropriate bus tickets/bus passes/gas cards
• Providing vouchers for necessary, job related new hire items including tools, clothing and shoes
• Assisting client in obtaining needed documentation such as IDs or Licenses
• Coaching client on successful job retention techniques
Perform veteran outreach by-
• Developing relationships with MO and IL area service providers
• Searching for eligible veterans through MO and IL area service providers
• Recruiting eligible veterans
• Attending bi-annual Greater St. Louis Area Stand Down and benefit fairs
• Researching additional benefits available to enhance service being provided
• Referring client to additional resources to address other service needs, i.e., legal assistance, V.A. benefits, substance abuse counseling, etc.
Other duties as assigned by manager.
KNOWLEDGE AND EXPERIENCE:
• College degree, BSW or related field preferred, or equivalent experience with proof of ability to perform effective case management
• Ability to follow, understand and meet grant requirements, including paperwork
• Ability to follow directions, including structural changes, and understand job description and duties
• Knowledge of housing and other supportive service resources
• Ability to work with budgets
SKILLS AND ATTITUDES REQUIRED:
• Interest in helping veterans reach their full potential
• Ability to work well with a diverse and wide range of people
• Possess good math skills
• Ability to work with Microsoft Word, Excel spreadsheets, client centered databases, and client and program centered data entry such as DOL grant Technical Performance Report entries
• Ability to handle confidential information
• Ability to remain calm in stressful situations
• Ability to process a large volume of paperwork
• Have an maintain a positive work attitude
• Ability to organize, time manage, and pay great attention to detail
RELATIONSHIPS REQUIRED:
• Reports to HVRP Manager
• Works with other veteran employment specialist staff
• Works with staff in other programs
• Networks with other federal, state and local agencies
• Works with HVRP clientele
RESOURCES:
• Job readiness class curriculum and materials
• HVRP housing assistance
• Veterans materials and programs
• Client records and reports
• DOL TPR
• Transportation, clothing and documentation assistance
• Emergency food pantry
• Other resources as needed
Want to accept on-line employment applications for your own business?
Visit NinjaGig.com
today.