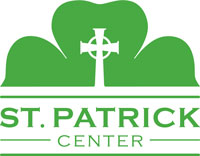 Executive Administrator
Location: St. Louis, MO 63101
Position Description
Summary
The Executive Administrator is responsible for ensuring the accuracy of the CEO's calendar, meetings and other related Administrator functions are compliant with the business needs of the CEO.
Essential Functions
Reasonable accommodations may be made to enable individuals with disabilities to perform the essential functions.
1. Manage the day-to-day operations of the office of the CEO
2. Works closely Board of Directors
• Maintain and communicate meeting schedules for board of directors, executive board, and some committees
• Prepare consent agenda and meeting agenda for all board and executive board meetings
• Manage meeting space, A/V equipment, food and beverage, meeting materials and track attendance for all board meetings
• Attends board of directors meetings and records/prepares meeting minutes
• Maintain current files and rosters for BOD and committees
• Assist with new board member recruitment
• Prepare new board member packets
3. Provide close administrative support to the CEO
4. Provide administrative support for CFAO as needed
5. Maintain highest level of confidentiality
6. Calendar, meeting, travel, and mail management for CEO
7. Manage meeting rooms for CEO meetings
8. Maintain current CEO office and various centralized files
9. Acts as liaison for CEO when necessary with staff, donors, Catholic Charites and its federation, the Archdiocese, visitors, and outside/community groups and individuals
10. Assist callers and visitors in a timely and professional manner
11. Maintain a professional decorum and image of the CEO, the CEO office, and the agency
12. Take on special projects and other duties as assigned by the CEO
13. Order office supplies for administration office
14. Prepare timesheets and monthly expense/credit card reports for CEO
15. Monitor CEO email for junk/spam
16. Manage schedules for recurring staff meetings
17. Screen CEO phone calls when needed
18. Maintain fifth floor conference rooms when rented by outside organizations and individuals
1. Schedule with the facilities department and housekeeping crew regarding meeting room set up and reset.
2. Ensure communication with McMurphy's Café and those renting meeting space regarding food and beverage
3. Oversee fees for meeting room rental
4. Ensure room clean up after conference room use
Competencies
Professionalism Technical Capacity
Collaboration & Innovation Business Acumen
Ethical Conduct Learning Agility
Accountability Strategic Thinking
Work Environment
This job operates in a clerical office setting. This role routinely uses standard office equipment such as computers, phones, photocopiers, filing cabinets and fax machines.
Physical Demands
This is largely a sedentary role; this would require the ability to lift files, open filing cabinets and bend or stand as necessary.
Position Type/Expected Hours of Work
This is a full time position. Incumbent is responsible for working a minimum of 37.5 hours to ensure all tasks and assignments are completed in a timely manner.
Required Education and Experience
1. Associate's degree required or 10 years of related experience and/or training; or equivalent combination of education and experience.
Preferred Education and Experience
1. Highly proficient with the Microsoft Office suite (Outlook, Word, Excel, PowerPoint and Visio)
2. Ability to focus on priorities (adheres to and meets all project deadlines), work independently, and perform multiple tasks.
3. Strong professional communication skills – verbal, writing and composition.
4. Familiar with various office equipment
Other Duties
Please note this job description is not designed to cover or contain a comprehensive listing of activities, duties or responsibilities that are required of the employee for this job. Duties, responsibilities and activities may change at any time with or without notice.
Want to accept on-line employment applications for your own business?
Visit NinjaGig.com
today.