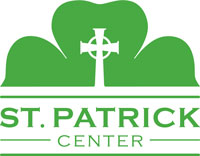 Financial Stability Counselor
Location: St. Louis, MO 63101
Position Description
SUMMARY OF POSITION:
The Financial Stability Counselor will utilize Best Practices: to assess financial needs of veteran families who are at risk of becoming homeless; make referrals as deemed appropriate; monitor each client's progress and retention. Prepare clients for employment through job readiness training; resume development, job development, and resource support. Assist clients in applying for entitlements. Individual and team counseling sessions will be held with all program clients on-site and in the client's home.
RESPONSIBILITES:
Case management responsibilities
Assess initial program eligibility at intake
Assist clients with establishing Individual Service Strategies and document progress
Reinforce positive substance abuse progress and long-term self-sufficiency plans
Provide financial and money management counseling sessions
Assist client with monthly budgeting
Assist with clearing debt and credit repair
Provide SOAR assistance for eligible candidates for SSA benefits
Assess transportation needs; providing appropriate bus tickets
Assist with new hire items including tools, clothing and shoes
Assisting client in obtaining needed documentation such as ID or Licenses.
Coaching client on successful job retention techniques.
Input client contacts, documentation and verification requirements into ECM.
Complete daily and monthly departmental paperwork.
Updating daily clients' electronic files in the Client Tracking System to include any types of contact with clients.
Perform Outreach
Referring clients to additional resources to address other service needs i.e. legal assistance, VA benefits, substance abuse counseling etc.
Researching additional benefits available to enhance service being provided.
Other duties as assigned
Participation in at least one Agency Sponsored Fundraising event per year
DIRECT REPORTS:
None
KNOWLEDGE AND EXPERIENCE:
College degree, BSW or related field preferred, or equivalent experience with proof of ability to perform effective case management
Ability to follow, understand and meet grant requirements, including paper work
Knowledge of housing and other supportive services resources
Ability to develop budgets
Available to work a minimum of 37.5 hours a week
Reliable transportation required
SKILLS AND ATTITUDES REQUIRED:
Interest in helping clients reach their full potential
Ability to work well with a wide range of people
Good math / financial planning skills
Ability to handle confidential information
Ability to remain calm in stressful situations
Ability to process a large volume of paperwork
RELATIONSHIPS REQUIRED:
Reports to Lead Substance Abuse Counselor
Works with Community Resource Counselor
Works with other departmental staff.
Works with the staff in other programs
Networks with federal, state and local agencies
Works with Substance Abuse / Mental Health program clientele
RESOURCES:
Job readiness class curriculum and materials
Employment and Housing assistance
Substance Abuse materials and programs
Client records and reports
Transportation, clothing and documentation assistance
Emergency food pantry
Other resources as needed
Want to accept on-line employment applications for your own business?
Visit NinjaGig.com
today.