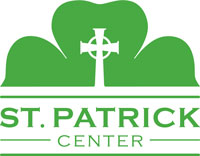 Grant Accountant Assistant
Location: St. Louis, MO 63101
Position Description
SUMMARY OF POSITION:
The Grant Accountant Assistant will support the accountants on service deliverables for the Program and Development teams to ensure that grants and donations are accurately invoiced, recorded and tracked en route to ascertain compliance with GAAP and funders' requirements. This role will be the liaison for St. Patrick Center with the Archdiocese for payroll, accounts payable, cash application and purchase requisitions.
RESPONSIBILITIES:
Reasonable accommodations may be made to enable individuals with disabilities to perform the essential functions.
• Collaborate with Accountants, Program and Development teams to ensure timecards are completed accurately and timely submitted.
• Collaborate with Controller to develop headcount reporting and controls to ensure alignment with grants' commitments. This shall encompass staffing "adds", "deletes" and "department reassignments".
• Collaborate with the Archdiocese and St. Patrick Center's stakeholders in processing all payroll related transactions. This shall encompass exempt and non-exempt personnel and related transactions.
• Collaborate with accountants to ensure cash receipts are accurately coded and timely recorded in the appropriate sub ledger.
• Collaborate with accountants to compile supporting documentation for grant invoicing and reporting.
• Coordinate and process emergency check requests.
• Make bank deposits as needed.
• Support the Controller and Accountants in completing internal and external audit requests.
• Assist with special projects as assigned.
KNOWLEDGE AND EXPERIENCE:
• 5 to 7 years applicable work experience in accounting
• Knowledge of accounts payable and/or payroll
• Knowledge of HUD contracts is a plus
• Intermediate to advance Microsoft Excel knowledge
SKILLS AND ABILITIES:
• Must be able to interact with staff of all levels
• Ability to problem solve and work independently
• Ability to handle multiple priorities & tasks
• Excellent time management, organization and communication skills are required.
Want to accept on-line employment applications for your own business?
Visit NinjaGig.com
today.