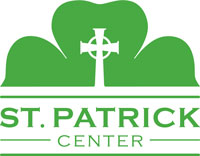 Human Resources Intern
Location: St. Louis, MO 63101
Position Description
SUMMARY OF POSITION:
The Human Resources Intern will work closely with the HR Director and HR Specialist to ensure quality Human Resources service delivery. The HR Intern will be responsible for assisting the HR Director and HR Specialist with administrative support including: onboarding activities, assembling new-hire packets and orientation materials, office support tasks, and other duties as assigned. He or she will also be responsible for helping St. Patrick Center staff with basic HR inquiries. This position is a part-time, unpaid internship working between 15 – 20 hours per week.
RESPONSIBILITIES:
Reasonable accommodations may be made to enable individuals with disabilities to perform the essential functions.
•Assemble new-hire paperwork and orientation materials
•Assist in compiling and analyzing data for HR Department and researching current labor laws
•Assist with special events planning and attend job fairs
•Support the HR Director and HR Specialist in meetings and scheduling
•Assist with open position announcements on the agency career page as needed
•Other duties as assigned
KNOWLEDGE AND EXPERIENCE:
•Current enrollment in an undergraduate program of study; specialization in Human Resources,
Business Administration or Public Administration with a focus in Human Resources preferred
•Problem solving ability, customer service focused, organizational skills, relationship builder and strong self-starter
•High level of confidentiality, sound judgment and discretion
•Excellent written and verbal communication skills
•General Knowledge of and interest in HR concepts and terminology
•Well organized, detail oriented, accurate and reliable
•Ability to multi task in a fast-paced team setting as well as independently
SKILLS AND ABILITIES:
•Must be able to interact with all levels of staff
•Ability to effectively communicate in writing and verbally
•Proficiency in Microsoft Office (Word, Excel, PowerPoint) Outlook, HRIS and Internet Explorer
•Ability to keep personnel information confidential
Want to accept on-line employment applications for your own business?
Visit NinjaGig.com
today.