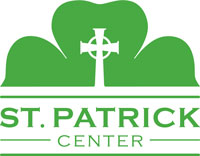 Job Developer
Location: St. Louis, MO 63101
Position Description
SUMMARY OF POSITION:
This position is responsible for the development and coordination of community
training and employment opportunities for agency program participants.
RESPONSIBILITIES:
• Initiate and maintain ongoing personal contact with local industry to promote employment and training opportunities for program participants.
• Match temporary and permanent job opportunities with qualified applicants.
• Support daily operations of program participants in off-site job training.
• Schedule clients for training assignments
• Track client training hours and generate weekly timesheets
• Administration of client training stipends
• Support clients with scheduling and attending employment interviews.
• Participate in outreach and recruitment activities for both employers and agency participants.
• Network with internal departments and outside employers.
• Handle employment follow-up at 1, 3, 9, and 12 months.
• Complete daily and monthly documentation of client service in ECM.
• Other duties as assigned
DIRECT REPORTS:
• NA
KNOWLEDGE AND EXPERIENCE:
• Bachelor's degree
• At least one year of experience working in a social service agency
• Knowledge of employment services for underserved populations and job development strategies
SKILLS AND ABILITIES:
• Strong marketing skills
• Strong administrative skills
• Ability to work with multiple and changing priorities
• Work effectively with all levels of management
• Supports the mission of St. Patrick Center
Want to accept on-line employment applications for your own business?
Visit NinjaGig.com
today.