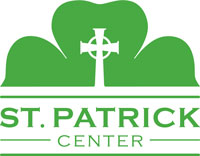 Leasing Compliance Specialist
Location: St. Louis, MO 63101
Position Description
SUMMARY OF POSITION: Leasing Compliance Specialist – This position assists clients who participate in the Project Protect program
Duties and Responsibilities:
Reasonable accommodations may be made to enable individuals with disabilities to perform the essential functions.
The major duties and responsibilities will include but are not limited to:
• Providing services to all clients with housing needs in the Project Protect program
• Conducting orientations to advise Client of his/her rights and responsibilities
• Issuing voucher'(s) for housing search
• Providing lists of available housing to clients
• Processing landlord packets for inspections
• Receiving and documenting all additional Information needed for file and year-end report
• Conducting housing inspections in the community as assigned by the Senior Manager of Housing or the Senior Director of Permanent Supportive Housing
• Conducting re-certification Interviews with Client and Landlord
• Conducting re-certification Inspections (If needed)
• Preparing Rent Adjustment - Client must receive an interview followed by an investigation to determine the accuracy of the need for a rent adjustment
• Preparing ECM Documentation
• Coordinating and attending monthly hearings
• Maintaining APR Documentation and ECM report system.
• Entering General Intake and program intake on all Project Protect clients
• Updating ECM
• Updating and Maintaining Service Point
• Handling other duties as assigned by the Senior Manager of Housing and Senior Director of Permanent Supportive Housing
• Establishing and maintaining positive relationships with referring agencies
• Assisting (when deemed necessary) case management in home visits for observation purposes only
• Complete environmental reviews for clients in the Project Protect Program
Knowledge and Experience
To perform this job successfully, an individual must be able to perform each duty satisfactorily. The requirements listed below are representative of the skill and/or ability required.
• College degree in social work preferred
• Experience with mentally ill and chemical dependent populations
• Experience working with low-income and homeless families and individuals
Skills and Attitude:
• Respect and responsibility for the agency policy, including client confidentiality
• Excellent listening skills
• Clerical (typing, word processing, filing, data entry)
• Ability to analyze problems and make sound decisions
• Excellent organizational skills
• Ability to give and receive useful feedback and instructions
• Ability to use Microsoft Office computer software
• Ability to network with other service providers
• Understanding of strength-based models of service delivery
• Ability to work effectively with students and volunteers
Want to accept on-line employment applications for your own business?
Visit NinjaGig.com
today.