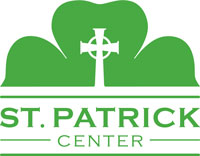 Manager of Behavioral Health Programs - ACT
Location: St. Louis, MO 63101
Position Description
SUMMARY OF POSITION: To supervise the ACT team members. As part of the ACT multidisciplinary team, to provide treatment, rehabilitation, advocacy, and case management services to program clients with severe and persistent mental illnesses and substance use issues
Responsibilities:
Reasonable accommodations may be made to enable individuals with disabilities to perform the essential functions.
• Direct the day-to-day clinical operations of the ACT team including scheduling staff work hours to assure appropriate coverage; lead the daily and weekly organizational staff meetings, continuously evaluating the status of program clients
• Participate in staff recruitment, interviewing, hiring and work assignments, including development and implementation of staff orientation and training and periodic staff development plans
• Implement and document quality assurance and research activities with the assistance of Manager of Central Intake/Quality Assessment and Performance Improvement
• Participate in referral and screening meetings with grant partners
• Conduct comprehensive, ongoing assessments of program clients' mental illness, physical health, housing status and other relevant needs
• Provide direct clinical services to clients on an individual and group basis in the office and in community settings, making appropriate changes in treatment plans to ensure the client's ability to cope with internal and external stresses
• Refer clients to appropriate community agencies, assisting clients when needed
• Act as liaison and consult with community agencies and program clients to maintain coordination in the treatment process
• Collaborate with other members of the ACT team during daily and weekly staff meetings
• Facilitate clients' treatment planning with an emphasis on facilitating personal growth and development towards recovery and wellness
• Provide on-call crisis intervention in coordination with other ACT team members, covering nighttime hours and weekends
• Maintain St. Patrick Center client tracking system and client files, documenting client progress to maintain a permanent record of client activity
• Respect and be responsible for agency policy regarding work hours, building security and all written personnel standards
• Ensure the care model by interacting with all other St. Patrick Center programs
Direct Reports:
• ACT team members
Knowledge & Experience:
• Advanced degree in Counseling/Social work fields or related area
• Qualified Mental Health Professional
• Understanding of mental illness and chemical dependency
• Experience in counseling and case management
• Experience in supervising staff
• Ability to lead and motivate staff
Skills and Attitudes:
• Good communication skills
• Counseling and crisis intervention expertise
• Self-motivation
• Respect for clients and staff
• Sensitive to cultural diversity
• Ability to work in a team atmosphere
• Proficient computer skills
• Flexibility
• Administrative skills
Relationships Required:
• Report to and work with Senior Director of Permanent Supportive Housing
• Collaborate with BJC Behavioral Health and Places for People
• Attend and participate in all appropriate St. Patrick Center meetings
Resources:
• Assertive Community Treatment Budget
• Travel Expenses
Want to accept on-line employment applications for your own business?
Visit NinjaGig.com
today.