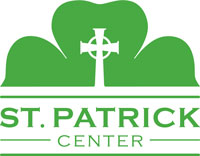 Manager of Employment Services
Location: St. Louis , MO 63101
Position Description
SUMMARY OF POSITION:
Monitors Homeless Veterans Reintegration Program (HVRP) funding contracts to ensure program/ contract goals are met and reports are completed timely and accurately. Hires and trains all new program staff for assigned programs. Oversees typical daily work of HVRP staff to ensure documentation and verification requirements are followed, assessments are accurate, homeless verification is provided, etc.
RESPONSIBILITES:
Reasonable accommodations may be made to enable individuals with disabilities to perform the essential functions.
• Monitor HVRP funding contracts to ensure goals are met including employment and housing placement goals and retention goals.
• Ensure that 1, 2, 3, 6, and 12-month follow-ups are completed timely and accurately.
• Hire, supervise and train HVRP staff providing feedback related to performance, professional growth, opportunities for improvement, etc. Includes annual performance evaluations.
• Coordinate the purchase of supportive services including clothing, shoes, uniforms, tools, IDs, rent requests, hair cuts, stipends, etc.) by verifying ECM documentation requirements have been met, approving check requests according to Accounting requirements, and processing rent requests following established procedures.
• Compile quarterly reports for HVRP due the 30th of the month following the end of each quarter. Compile statistics for monthly program reports.
• Establish and monitor DOL apprenticeships for all training programs as appropriate.
• Outreach veterans by networking with other Veteran service providers.
• Inform employers and community groups about the services provided at St. Patrick Center.
• Teach job readiness classes and perform one-on-one employment counseling as needed.
• Participate in planning and implementation of local veteran events such as stand down and giveaways.
• Assist Senior Director Rapid-ReHousing with day-to-day operations in the department to ensure good customer service is provided.
• Other duties as assigned.
DIRECT REPORTS:
• Program Employment Specialists
KNOWLEDGE AND EXPERIENCE:
• College graduate.
• Prior supervisory or management experience preferred.
• Prior experience working with socially/economically disadvantaged persons preferred.
•Experience preparing statistical reports.
SKILLS AND ATTITUDES REQUIRED:
•Excellent people skills. Must be diplomatic.
•Good mathematical skills.
•Sensitive to cultural and economic differences.
•Ability to keep information confidential.
•Good problem solver.
RELATIONSHIPS REQUIRED:
•Reports to Senior Director of Rapid Re-Housing
•Employment counselors.
•The staff and supervisors of other departments.
•Assists employers with staffing needs.
•Employers, training providers and outside agencies
Want to accept on-line employment applications for your own business?
Visit NinjaGig.com
today.