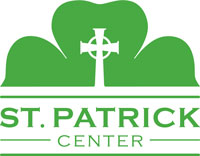 Mental Health Specialist - ACT
Location: St. Louis, MO 63101
Position Description
SUMMARY OF POSITION: As part of the ACT multidisciplinary team, provide treatment, rehabilitation, advocacy, and case management services to program clients with severe and persistent mental illnesses and chemical dependency problems.
Responsibilities:
Reasonable accommodations may be made to enable individuals with disabilities to perform the essential functions.
•Conduct comprehensive, ongoing assessments of program clients' mental illness, physical health, housing status and other relevant needs
•Manage primary case load by completing treatment plans, DLA-20's, and coordinating care through monthly schedules
•Provide direct clinical services to clients on an individual and group basis in the office and in community settings, making appropriate changes in treatment plans to ensure the client's ability to cope with internal and external stressors
•Refer clients to appropriate community agencies, assisting clients when needed
•Act as liaison and consult with community agencies and program clients to maintain coordination in the treatment process
•Collaborate with other members of the ACT team during daily and weekly staff meetings
•Provide on-call crisis intervention in coordination with other ACT team members, covering nighttime hours and weekends
•Maintain St. Patrick Center client tracking system and client files (including treatment plans), documenting client progress to maintain a permanent record of client activity within the timeframe required by DMH and BJC/administrative agent (24 hours)
•Be responsible for agency policy regarding work hours, building security and all written personnel standards
•Ensure the care model by interacting with all other St. Patrick Center programs
Direct Reports:
None
Knowledge & Experience
•Master's degree in counseling, social work, or a related field
•Understanding of mental illness and substance abuse
•Experience in counseling and case management
•Knowledge and understanding of community agencies
•Knowledge of federal, state and agency policies of client confidentiality
•Must possess current Class E Driver's license (Missouri residents only)
Skills and Attitudes
•Excellent verbal and written communication skills
•Counseling and crisis intervention expertise
•Self-motivation due to the autonomous nature of the position
•Respect for clients and staff
•Sensitivity to cultural diversity
•Able to work in a team atmosphere
•Moderate computer skills
Relationships Required
•Report to and work with Manager of Behavioral Health Programs (Team Leader- ACT)
•Attend and participate in all appropriate St. Patrick Center meetings
Resources
•Mileage reimbursement
•Off site trainings
•Partner agencies (networking opportunities)
Want to accept on-line employment applications for your own business?
Visit NinjaGig.com
today.