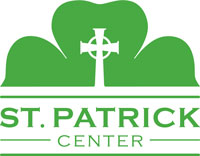 Mobile Outreach Worker
Location: St. Louis, MO 63301
Position Description
In partnership with another team member, the Mobile Outreach Worker drive through St. Louis City to identify, seek out, and track persons who are homeless and provide short-term intervention services in an attempt to connect persons with long term services.
RESPONSIBILITIES:
• Explore and investigate areas where potential clients may be staying
• Respond to calls and requests from the community to assist homeless persons when possible
• Engage clients in conversation to determine needs; provide appropriate resources
• Inform persons in need of food, shelter, medical, and hygiene assistance the location of resources, with emphasis on St. Patrick Center
• Engage clients in conversations regarding substance abuse, mental health issues and other issues that keep them on the street
• Refer clients to appropriate community agencies, assisting clients when needed
• Assist appropriate clients to enroll in the mental health programs
• Provide case management for Mobile Outreach clients
• Participate in Shamrock Club duties as assigned
• Record services provided and maintain notes for on going clients in client tracking system
• Respect and be responsible for agency policy regarding work hours, building security and all written personnel standards
• Ensure the continuum of care model by interacting with all other St. Patrick Center programs
• Maintain van and bicycles including tracking mileage and gasoline
• Must have a Missouri Class E Driver License (MO residents only)
• Other duties as assigned
DIRECT REPORTS:
• None
KNOWLEDGE AND EXPERIENCE:
• High school diploma or GED and/or experience in human service field; bachelor's degree preferred
• Familiarity with the fields of mental illness and drug / alcohol abuse, symptoms, terminology, and interventions
• Familiarity with appropriate and available community resources
• Familiarity with basic First Aid
SKILLS AND ABILITIES:
• Recognize personal strengths and limitations regarding time, skill, and knowledge
• Ability to communicate and work as a team member, especially with partner
• Ability to build productive relationships
• Ability to set limits with clients
• Ability to engage new clients
• Ability to assess persons and situations
• Ability to operate a bicycle
RELATIONSHIPS REQUIRED:
• Reports to Manager of Mental Health Programs – ACT
• Work with other St. Patrick Center staff
• Communicate verbally and in writing to Shamrock day staff and with the Manager of Mental Health – ACT
• Ability to work with related agencies
Want to accept on-line employment applications for your own business?
Visit NinjaGig.com
today.