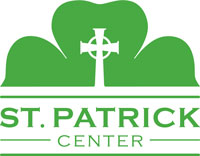 Program Assistant - Behavioral Health
Location: St. Louis, IL 63101
Position Description
SUMMARY OF POSITION:
The Program Assistant provides clerical support to the Behavioral Health team for the Affinia Project.
This position is part-time and benefits eligible.
RESPONSIBILITIES:
• Complete data entry using ECM for Affinia Project
• Prepare and file records for Affinia Project
• Order necessary supplies and equipment as needed for Affinia Project
• Update and keep an inventory of all forms used by Affinia Project
• Collect necessary data and prepare reports as needed
• Prepare letters to request medical records and client authorizations and maintain log of requests and records received
• Design and maintain forms, as needed for Affinia Project
• Maintain client files and complete filing regularly
• Operate and coordinate the computer management information systems (ECM) for the program
• Answer telephone and attend to client and staff issues in a timely and courteous manner
• Manage scheduling of client's appointments with Lead Social Worker
• Maintain a pattern of regular work hours
• Miscellaneous support duties
• Respect client confidentiality
• Respect and be responsible for agency policy regarding work hours, building security and all written personnel standards
• Ensure the care model by interacting with all other St. Patrick Center programs
• Assist with interviewing clients as necessary
• Assist with completing Social Security forms as necessary.
• Update SOAR data as needed
• Other duties as assigned
KNOWLEDGE AND EXPERIENCE:
• High school diploma or equivalent
• One to three years of administrative or office experience
• Understanding of benefits applications
• Understanding of mental illness and substance abuse
Want to accept on-line employment applications for your own business?
Visit NinjaGig.com
today.