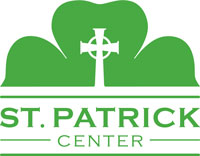 Psychiatric Aide - PRN
Location: St. Louis, MO 63101
Position Description
SUMMARY OF POSITION: Assist in implementing the daily care of all residents in compliance with treatment and program goals.
RESPONSIBILITIES:
• Maintain a positive relationship with each client
• Be familiar with each client's diagnosis, medications and history in order to assist in the implementation of each client's treatment goals
• Work with staff and visitors in a cooperative and respectful manner
• Complete all daily documentation
• Ensure the safety of each resident
• Assist in creating a comfortable home-like atmosphere for residents
• Treat each resident with respect, keeping good professional boundaries
• Assist in implementing recreation programs with the Recreational Therapist as assigned
• Train and supervise residents doing assigned daily chore and chart performance
• Serve and properly store meals meeting licensure standards
• Report all schedule changes to Psychiatric Aide Supervisor or On Call Staff
• Create incident reports according to Rosati guidelines/policies
• Respect and be responsible for agency policies regarding work hours
• Report behavioral/physical changes, problems, an or concerns regarding residents
to Social Worker and respond/intervene as needed in a therapeutic manner
• Assist in meeting licensure requirements as required
• Attend meetings and continuing education as required
• Perform any and all miscellaneous tasks as required or requested by Psych Aide Supervisor, Social Worker, or Administrator
KNOWLEDGE AND EXPERIENCE:
• Current Med Tech Certificate
• Current proof of first aid training and CPR
• Current physical/ TB screen on file
• Basic computer skills
SKILLS AND ATTITUDES:
• Must be respectful of all individuals at all times
• Be flexible and open to change
• Understand client confidentiality
• Understand client/staff boundaries
• Able to teach/train residents in an educational manner
• Participate in interdisciplinary or multi-interdisciplinary team approach
Want to accept on-line employment applications for your own business?
Visit NinjaGig.com
today.