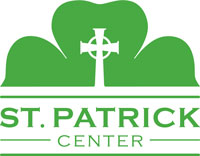 PT - Grant Coordinator (Contracted Position)
Location: St. Louis, MO 63101
Position Description
SUMMARY OF POSITION:
The Grant Coordinator supports the Program Operations team primarily through grant administration, but may also participate in fundraising activities.
Grant administration consists of facilitating informative meetings about grants awards and requirements and assisting program, finance and data staff in the completion of grant reports to ensure compliance of grantor requirements.
Fundraising activities include the development of grant proposals, collecting and managing programmatic and outcome data, and working with program and administrative staff throughout the grant development process. The Grant Coordinator also conducts research and updates administrative systems for tracking grants and reports deadlines.
PRIMARY RESPONSIBILITIES:
Reasonable accommodations may be made to enable individuals with disabilities to perform the essential functions.
• Work directly with Program Managers, Data and Finance Staff to facilitate the submission of grant reports
• Update and assist in management of administrative tracking systems, including Raiser's Edge Fundraising Database, to ensure timely submission of reports
• Coordinate and host informative meetings for applicable agency staff to designate roles and responsibilities to meet grant requirements
• Assist Program Operations team in ensuring compliance of grant requirements and regulations through hosting grant outcome and finance performance review meetings
SECONDARY RESPONSIBILITIES:
• Serve as a liaison between the grant department and other departments within the organization, including the finance department, outcomes and assessment department, and all program departments (employment, housing, mental/behavioral health, etc.), as needed
• Target and cultivate prospective funders to maximize success rate in securing grants
• Compile, write and edit grant proposals exhibiting strong writing skills and a high-level command of grammar and spelling, as needed
• As directed by Manager of Grants, assist in recommendation of appropriate grant opportunities
and strategies to the Chief Program Officer/Chief Financial Officer in monthly meetings
• Develop written correspondence, handling inquiries and responses, with grantors, as assigned
• Act as a representative of the agency to develop financial support
• Other duties as assigned
KNOWLEDGE AND EXPERIENCE:
• Bachelor's degree from an accredited university or college
• Minimum of one year of grant writing experience in professional setting with a record of success
• Working knowledge of research techniques, information sources, and technology
• Preferred experience with Raiser's Edge or other fundraising software
• Basic knowledge of grant budgeting and finances preferred
SKILLS AND ABILITIES:
• Exceptional project management skills, including the ability to work effectively with a team of people to complete a project
• Excellent written and oral communication skills
• Critical thinking and analytical skills
• Ability to relate well to and collaborate with colleagues, including a diverse group of senior professionals and staff at all levels of the agency
• Ability to manage several projects simultaneously, prioritize assignments independently, work under pressure and meet strict deadlines
• Ability to work independently with regular direction and feedback from the Manager of Grants
Want to accept on-line employment applications for your own business?
Visit NinjaGig.com
today.