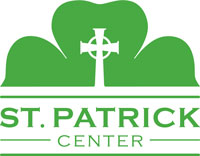 PT - Housing Navigator, Coordinated Entry
Location: St. Louis, MO 63101
Position Description
SUMMARY OF POSITION:
When diversion is not possible, the Navigator serves as the main point of contact for each targeted individual. While the referral to a housing program is in process, the housing navigator will help client collect documents needed to be placed in housing and coordinate the entry of information about the person's status into a shared data platform (i.e. check boxes for each document type required). After the housing match is made, the housing navigator may provide additional support necessary to finalize the housing placement. The housing navigator may offer coordination and referral for their mental health, physical health, entitlement enrollment, and other service needs. The housing navigator will serve as the main point of contact for the individual and help identify available supports in the community until enrollment in a housing program.
RESPONSIBILITES:
Reasonable accommodations may be made to enable individuals with disabilities to perform the essential functions.
Intake/Diversion
• Provide information and make appropriate, accurate referrals for clients regarding housing and community support for individuals to be successfully diverted from emergency shelter
• Provide appropriate shelter referrals if diversion is not possible
• Ensure all services are documented and entered into Service Point and Empowered Case Management system in an accurate and timely manner
• Complete a Front Door entry and Vi-SPDAT for clients presenting as HUD homeless or receiving a shelter referral
Housing Navigation
• Work closely with SPC, PPCS, and other CoC agencies to ensure clients with a housing referral are successful in getting into housing.
• Develop service/needs assessment plans to identify and address barriers to finding housing.
• Assist clients in gathering appropriate documentation for housing while referral is in process.
• Outreach to community based organizations, housing resources, and service providers to identify new and existing housing opportunities.
• Assist clients in accessing assistance offered by community programs including assistance with security deposits, moving expenses, etc.
• Make appropriate referrals to assist clients with securing income such as employment or social security benefits.
• If clients are able to work, assist with referrals to agencies that can off employment assistance.
• Provide transportation assistance in the form of bus tickets when funding is available, to assist individuals and families during housing search process.
• Provides outreach services as necessary to client when they miss appointments or appear to disengage in services. Use a variety of methods to discover interference with employment and housing goals.
• Establish and maintain excellent working relationships with area housing resource providers and related services/agencies
• Assists clients with temporary and permanent housing solutions while connecting/directly referring clients to housing programs and landlords in community.
• Create an initial budget plan with clients who have income at intake or who secure income prior to housing program enrollment.
• Meet with PPCS staff daily to discuss BHOC shelter guests' incidents, housing barriers/placements, and community referrals, including but not limited to housing opportunities
DATA ENTRY AND TRACKING:
• Maintains detailed records of client services/expenditures and closely monitors expenditures to prevent over or under spending of funds.
• Maintains and updates all required documentation in client paper and electronic files. Files and completes daily paperwork tasks as needed.
• Accurately enters all client activities and provided services in ECM and HMIS client tracking systems within 1 business day of activity or service.
• Complies with HIPAA regulations.
• Other duties as assigned.
KNOWLEDGE AND EXPERIENCE:
• Bachelor's degree in human services, counseling, social work or related field.
• Prior experience working with socially/economically disadvantaged persons and assisting with job placement and development activities preferred.
• Working knowledge of Microsoft Office and data entry experience.
• Must obtain an "E" Class Driver's License or out of state equivalent.
SKILLS AND ATTITUDES REQUIRED:
• Works ethically with integrity; treats people with dignity and respect; maintains confidential information; ability to work with a diverse population, to collaborate with colleagues, volunteers, and community providers while demonstrating the philosophy and values of St. Patrick Center.
• Exhibits excellent verbal, written and interpersonal communication skills, including the ability to set strong personal boundaries. Values and contributes to team building.
RELATIONSHIPS REQUIRED:
Reports to the Front Door/Coordinated Entry Manager; works with all staff at St. Patrick Center; serves clients with employment/housing search; assists employers with job needs; networks and establishes working relationships with federal, state and local agencies.
Want to accept on-line employment applications for your own business?
Visit NinjaGig.com
today.