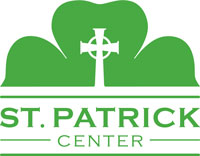 PT - Occupational Therapist
Location: St. Louis, MO 63101
Position Description
SUMMARY OF POSITON: This Occupational Therapist (OT) is responsible for assisting and teaching clients with average daily living duties. Teach and coach clients on performing daily living tasks and assist other team members with daily job duties. This OT will teach weekly life skills, substance use, financial literacy classes and cooking classes.
RESPONSIBILITIES:
Reasonable accommodations may be made to enable individuals with disabilities to perform the essential functions.
• Conduct Occupational Therapist presentations about case management services, benefits, and requirements in Living Skills classes.
• Complete Occupational Therapist and vocational counseling assessment for all clients entering case management services
• Assist clients during assessment to set goals for self-sufficiency and independence
• Provide appropriate referrals to clients while they are enrolled in the program.
• Refer needing employment to the St. Patrick Center employment programs.
• Assist clients in becoming familiar with community resources.
• Address and follow up on any issues relating to the client's mental health or substance use issues with appropriate case manager
• Establish relationships with community agencies.
• Conduct home visits as needed.
• Complete daily and monthly departmental paperwork
• Work closely and collaborate with other team members
• Assist with updating client's treatment plans monthly.
• Document pertinent information into the Case Worthy database System obtained from the client through phone calls or individual meetings. Document all group home activities within 24 hours and all services provided to a client into Case Worthy. This includes counseling, ISS information, client referrals and client services.
• Facilitate Substance use and financial literacy classes
• Will provide newly housed clients with cleaning kits, furniture vouchers, personal care items, and any needed referrals.
• Meet with clients weekly to perform average daily living skills training
• Complete weekly task sheet with client outlying needed cleaning items and tasks.
• Other duties assigned by manager
• Assist with overseeing COT-A case notes and provide guidance on COT-A services
KNOWLEDGE AND EXPERIENCE:
• Master's or Doctorate Degree in Occupational Therapy
• At least one year of experience supervising COT-A and COT-A students
• At least 1 year experience working with low-income or homeless families
• Experience in conducting home visits and family-centered casework preferred
• A good knowledge understanding of area resources to provide quality referrals for individual client needs
• Knowledge of Housing First
• Knowledge of Trauma Informed Care
• At least 1 year experience working with individuals with a mental health or substance use disorder
SKILLS AND ATTITUDE:
• Respect for agency policy, including confidentiality of clients.
• Excellent listening skills
• Understanding and empathy for the needs and concerns of low-income individuals
• Excellent spoken and written communication skills
• Ability to analyze problems and make sound decisions
• Excellent organizational skills
• Creativity in designing and implementing effective programs
• Able to give and receive useful feedback and instructions
• Ability to use Microsoft Office computer software
• Be able to work with a highly diversified workforce
RELATIONSHIP REQUIRED:
• Ability to interact with other case managers
• Work with other St. Patrick Center Programs
Want to accept on-line employment applications for your own business?
Visit NinjaGig.com
today.