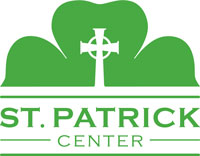 Registered Nurse - ACT
Location: St. Louis, MO 63101
Position Description
SUMMARY OF POSITION:
The Registered Nurse (RN) provides professional, quality program services to the clients served by the ACT team. He or she promotes the physical and mental health of clients on the ACT team. The RN works with other members of the treatment team to assist clients to obtain and maintain an optimum quality of life, provides clinical oversight to staff, and monitors, educates, coaches and instructs clients as needed. The RN assists by providing treatment, rehabilitation, advocacy, and case management services to clients with severe and persistent mental illness and chemical dependency problems. This is a full-time position.
RESPONSIBILITIES:
• Provide consultation for ACT team regarding psychiatric symptoms, co-occurring medical conditions, and appropriate psychiatric interventions
• Conduct comprehensive, ongoing assessment of program clients' physical health and medical history (Nursing Assessment)
• Provide direct clinical services to clients on an individual basis in the office and in community settings, making appropriate changes in treatment plan as indicated
• Refer clients for appropriate specialists or primary care physicians as indicated to promote recovery and overall health
• Collaborate with other members of the ACT team in daily staff meetings and treatment planning
• Take the lead role and participate in providing medication administration and medical services
• Develop, maintain and supervise team psychopharmocologic and medical treatment and medication policies and procedures including administering, evaluating and recording psychotropic medications prescribed by the team psychiatrist; evaluate and chart psychotropic medication effectiveness, complications and side effects, and arrange for required lab work according to protocol
• Manage the system of getting medication to clients and integrating medication administration tightly into client ITP
• Administer IM medications to clients
• Manage pharmaceuticals and medical supplies
• Collaborate/ coordinate with other health providers for continuity of care, especially Grace Hill Health Clinic
• Work with ACT psychiatrist to coordinate care with ACT team and all existing social service agencies to encourage consistent and ongoing care of the client
• Provide on call crisis intervention in coordination with other ACT team members, covering nighttime, weekend and holiday hours
• Maintain St. Patrick Center client tracking system and client files, documenting client progress to maintain a permanent record of client activity
• Ensure to care model by interacting with all other St. Patrick Center programs
• Be responsible for agency policy regarding work hours, building security and all written personnel standards
• Must possess Missouri Class E Driver License (MO residents only)
• Other duties as assigned
DIRECT REPORTS:
• None
KNOWLEDGE AND EXPERIENCE:
• RN licensure required
• BSN preferred
• Three to five years of experience
• Understanding of mental illness, homelessness and substance abuse
• Knowledge of federal, state and agency policies of client confidentiality
SKILLS AND ABILITIES:
• Good communication skills
• Values diversity and team work
• Demonstrates ability to learn and adapt
• Respect for clients and staff
• Collaborative
Want to accept on-line employment applications for your own business?
Visit NinjaGig.com
today.