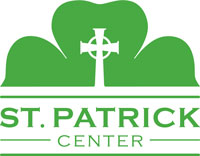 Rosati Operations Manager
Location: St. Louis, MO 63101
Position Description
Summary of Position:
Reasonable accommodations may be made to enable individuals with disabilities to perform the essential functions.
The manager will be responsible for compliance with three (3) Rosati divisions:
(1)Rosati Group Home Intensive Residential Services (IRTS)/Rosati Group Home,
(2)Rosati Apartments Independent and Semi Independent Units, and
(3)Rosati Concentrated Community Treatment (CCT) Units.
The Rosati Operations Manager will also be responsible for reviewing, coordinating and insuring that all Rosati related funding contracts are in proper compliance. Lead and assist with monitoring Rosati client files to ensure files are properly established and maintained in keeping with their government agency guidelines, policies and procedures that authorized them. This position will be responsible for all recertifications, lease signing, and administration with funding sources designated at Rosati Apartments.
Duties and Responsibilities:
• Responsible for submission of all reports to DOA, DHHS, DMH, BJC, St. Louis City-SHP-HUD
• Responsible for client file documentation as required for contract compliance
• Have an understanding and competency of the Enterprise Income Verification (EIV) system.
• Be able to run EIV reports and be in compliance of EIV for Rosati operations.
• Have an understanding of Home Fund regulations as they pertain to Rosati apartments
• Have an understanding of IRS 8823/Section 42 Low Income Housing Tax Credit (LIHTC) Regulations and administration as they pertain to Rosati Apartments
• Be able to submit all required reports; certify all LIHTC tenants at Rosati Apartments
• Understand the Real Page/ "OneSite" software system for Rosati Apartments, LP and Rosati Group Home Programs.
• Work in a cooperative and collaborate manner with other responsible agencies.
• The completion of departmental paperwork and goals as outlined by grants and contracts.
• Have an understanding and competency of the Property Management responsibilities for all Rosati Apartments, Contracts, and Funding Sources.
• Process written notices and communication to clients, as applicable.
• Oversee apartment standards/conditions to ensure they are the highest of quality for the residents of Rosati apartments.
• Assist with oversight of Rosati CCT scattered site apartments and ensure paperwork and housing compliance.
• Work closely and collaborate with Clinical Supervisor of Rosati Group Home and Program Manager of Rosati CCT and Semi-Independent Units.
• Assist when needed with other St. Patrick Center programs.
• Follow all guidelines and regulations set by HUD, DHSS, BJC, and DMH.
• Responsible for ensuring the highest quality of care for Rosati apartments.
• Assist with budgeting and forecasting of Rosati operations and apartments.
• Responsible for being a good steward of St. Patrick Center assets and funding.
• Assist with the gathering and collection of client portion of rent.
• Coordination with facilities, accounting, auditors, and inspectors within the facility.
• Responsible for oversight and preparedness of all inspections
• Be familiar with licensure guidelines (DOA, DMH, DHS, HUD).
• Other duties as assigned.
Skills and Abilities:
• Professionally represent the Rosati Center programs in the community as well as within the agency
• Respect and responsibility for the agency policy, including client confidentiality
• Able to comply with all licensure standards for an RCH 1
• Excellent spoken and written communication skills
• Ability to analyze problems and make sound decisions
• Excellent organizational skills
• Able to work independently
• Responsible for knowledge of agency policies regarding work hours, parking, building security and all written personnel standards
Knowledge and Experience:
• Bachelor's degree from an accredited university or college or equivalent experience
• Property Management Experience
• Experience working with and implementing Government and Non-Government grants
• Knowledge of Housing First
• Knowledge of Harm Reduction
• Knowledge of Coordinated Entry
• Reliable transportation is required
Relationships Required
• Reports to Sr. Director of Permanent Supportive Housing
• Works with other Managers of St. Patrick Center and Rosati
• Develop relationships with community partners and landlords
• Work closely with BJC, DMH, and other government partners
Want to accept on-line employment applications for your own business?
Visit NinjaGig.com
today.