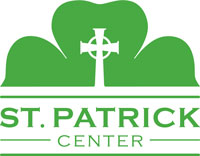 Senior Director of Permanent Supportive Housing
Location: St. Louis, MO 63101
Position Description
The Senior Director of Permanent Supportive Housing (PSH) is responsible for all client housing programs for clients who score in the high acuity scale of the VI-SPDAT. This includes agency-owned housing, scattered site housing, ACT programs, and behavioral health women's night program and intensive case management.
Responsibilities and Duties
Reasonable accommodations may be made to enable individuals with disabilities to perform the essential functions.
•Participate as a full member of the Program Management Team, working closely with the Senior Director of Program Operations, Senior Director of Clinical Excellence, Senior Director of Rapid Rehousing, and Senior Director of Coordinated Entry.
•Oversee all permanent supportive housing programs, with a focus on client experience and outcomes as well as compliance with funding agency guidelines and criteria.
•Drive outcomes collection and reporting for all permanent supportive housing programs on a monthly basis, to satisfy management and funding agency requirements.
•Oversee the total program and financial budgets for all PSH programs, and work directly with Senior Director of Program Operations to ensure accurate reporting on spending, budgeting, forecasting and analysis of program outcomes and expenses.
•Align all PSH programs for optimum client experience and outcomes.
•Work closely with the Senior Director of Rapid Rehousing to refer clients to the appropriate employment support programs.
•Live and promote the St. Patrick Center's four Core Values: Trust, Ownership, Collaboration, and Innovation.
Competencies
Problem Solver - Coaching - Financial Management - Collaboration - Ethical Conduct - Talent Development - Performance Management - Innovation - Strategic Thinking - Learning Agility - Supervisory Responsibility
This position manages the following positions: Director of Rosati Apartments and Group Home; Shamrock Intensive Case Management Manager; Project Protect Manager; Shelter Plus Care Manager; HERO (veterans' transitional housing) Manager; Stamping Lofts Manager; Shamrock Women's Night Program Manager; and ACT Manager.
Work Environment
This job operates in a clerical office setting, as well in direct client service locations. This role routinely uses standard office equipment such as computers, phones, photocopiers, filing cabinets and fax machines and has regular engagement with agency clients and staff.
Physical Demands
This is largely a sedentary role; this would require the ability to lift files, open filing cabinets and bend or stand as necessary.
Position Type/Expected Hours of Work
This is a full time position. Incumbent is responsible for ensuring solid programmatic direction of St. Patrick Center.
Travel
This position requires travel to local business meetings, board meetings and mandated company sponsored events.
Required Education and Experience
• Bachelor's degree in social work, counseling, or related field
• Prior Management experience
• Clinical experience in a non-profit or medical services environment
• Knowledge of budgeting, forecasting and financial analysis and compliance
Preferred Education and Experience
1. MSW or Masters in a related field
2. Experience managing a large team of people, both directly and indirectly
3. Strong knowledge of clinical compliance from HUD, DOL & etc.
4. Clinical experience with persons who are homeless and/or with diagnosed behavioral health conditions
5. Mission advancement
Other Duties
Please note this job description is not designed to cover or contain a comprehensive listing of activities, duties or responsibilities that are required of the employee for this job. Duties, responsibilities and activities may change at any time with or without notice.
Want to accept on-line employment applications for your own business?
Visit NinjaGig.com
today.