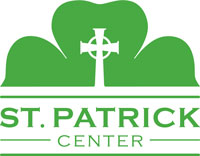 SSVF Peer Support Specialist
Location: St. Louis, MO 63101
Position Description
SUMMARY OF POSITION:
This Peer Support Specialist will act as role model to veteran families while working with Intensive Case Management team.
In doing so, the specialist will meet with the clients to help them meet their goals in collaboration with the case managers,
financial stability counselor, and other to track the success of clients Individual Service Strategy/Housing Goals, engage case managers to coordinate individualized services and the involvement of providers working in the home and community setting, and document all support related to activities and services.
RESPONSIBILITES:
 Lead one or more peer support groups
 Contribute to the ideas and processes of the ICM team
 Help individuals to identify and work toward their goals
 Work with the FSC to address long-term financial stability needs
 Using a peer to peer approach, build rapport with persons in recovery.
 Provide emotional and informational support for permanent housing
assessing the client's strengths, desires, and immediate/long term needs
 Develop or contact family and natural supports which exist in the community
 Receive input from ICM team members regarding employment, housing, mentoring, substance abuse, and other immediate/long term needs.
 Encourage individual veterans within the peer group to develop their own skills
 Help veterans learn self-advocacy
 Support veterans in recovery from mental illness, addiction or homelessness.
 Help to identify person-centered strength and abilities.
 Adhere to the strategies and goals outlined in the ISS and Housing Goals.
 Serve as an advocate for the client
 Coach clients to make solid, well-informed decisions which maintain housing.
 Share relevant information with staff about health or psychiatric risk.
Perform Outreach by -
 Refer client to additional resources to address other service needs i.e. legal assistance, VA benefits, community substance abuse counseling etc.
 Research additional benefits available to enhance service being provided.
 Engage the client, the family, and natural supports within the community setting (when feasible and desired by client).
Any other duties–
 As assigned by the Senior Manager of SSVF.
Participation in at least one Agency Sponsored Fundraising event per year.
KNOWLEDGE AND EXPERIENCE:
Preference will be given to a veteran who has been a consumer of mental health services.
The veteran must be willing to facilitate and mentor fellow veterans who are at risk of
homelessness.
 Available to work a minimum of 37.5 hours a week
 Reliable transportation is required
SKILLS AND ATTITUDES REQUIRED:
 Ability to act genuinely and honestly as a role model to other veterans
 Ability to model good self-care
 Ability to provide support and education
 Signs of continual personal growth
 Openness to learning new approaches
 Willingness to take on new tasks
 Ability to work in a team setting
 Ability to set up and keep healthy boundaries
 Capability to respect ethnic and cultural diversity
 Good role model for others
 Ability to handle confidential information
 Ability to remain calm in stressful situations
 Ability to collaborate flexibility with veterans and staff
 Ability to maintain confidentiality and trust with
 Attend training to develop skills as possible
 Share knowledge with other veterans and staff
RELATIONSHIPS REQUIRED:
 Reports to Senior Manager, SSVF
 Works with other ICM staff
 Develops relationship(s) with client family and natural supports
 Works with other Employment and Housing Departmental staff
 Works with the staff in other SPC programs
 Networks with federal, state and local agencies
 Embrace St. Patrick Center mission and the dignity and worth of all persons
RESOURCES:
 ECM computer tracking systems.
 Various programs throughout the SPC Partnership Center.
 Client records and reports.
 Clothing locker and the emergency food pantry
 Other resources as needed and identified
Want to accept on-line employment applications for your own business?
Visit NinjaGig.com
today.