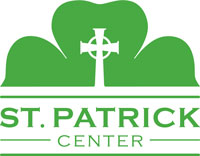 Staff Accountant II
Location: St. Louis, MO 63101
Position Description
SUMMARY OF POSITION:
The Staff Accountant II is a member of the Finance Unit and will participate in the grant accounting process as well as the integration of data and interpretation of financial reports so that management is provided with the information required to make financial decisions
RESPONSIBILITIES:
Reasonable accommodations may be made to enable individuals with disabilities to perform the essential functions.
• Develop an understanding of the programs associated with the agency; to gain knowledge of how to account for and fund different programs
• Work within the procedures established for monthly reporting and monthly reimbursement requests
• Prepare grant program budgets and budget amendments as required by grantors
• Assist with annual budget preparation and input into the budget system
• Work with internal compliance requirements as well as participating in responding to auditors
• Interact with external funders as necessary
• Monitor and conduct "spot" internal audits of our AR/Payroll processing
• Work on special projects as assigned by the Accounting Manager
• Assist with bank or other duties as needed at fundraising events
• Other duties as assigned
KNOWLEDGE AND EXPERIENCE:
• Bachelor's degree or emphasis in accounting from an accredited college or university
• Experience working in a non-profit environment
• Experience working with grant accounting is a plus
• Knowledge of budget preparation and administration, financial record keeping and reporting
SKILLS AND ABILITIES:
• Proficiency in spreadsheet, word processing and accounting software
• Strong work ethic with a defined sense of urgency, ownership, and accountability for job duties
• Excellent time management, communication, attention to detail, and organizational skills are imperative
• Must be willing to work under deadlines and with all levels of staff
• Experience in creating presentations or writing financial narratives also important
Want to accept on-line employment applications for your own business?
Visit NinjaGig.com
today.