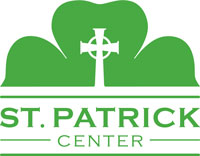 Staff Accountant II
Location: St. Louis, MO 63101
Position Description
SUMMARY OF POSITION:
The Staff Accountant II is responsible for assisting in the preparation and recording of the St. Patrick Center financial statements,
grant tracking and general accounting duties.
RESPONSIBILITIES:
Reasonable accommodations may be made to enable individuals with disabilities to perform the essential functions.
• Work with outside CPA for year-end audit, including various schedules and analysis as assigned
• Responsible for accounting of Limited Partnership
• Assist with annual budget preparation and input into the budget system
• Develop an understanding of the programs associated with the agency; to gain knowledge of how to account for and fund different programs
• Prepare monthly financial statements, journal entries, balance sheet reconciliations, analysis, and reports
• Ensure that the agency is in compliance with contract financial reporting
• Prepare billings to contract agencies in a timely manner/form as dictated by contract
• Have thorough knowledge of federal/state regulations as they apply to federal and state contracts
• Work on special projects as directed
• Work with auditors and governmental officials on audits of contracts
• Monitor and follow-up on Accounts Receivable as needed; keep Manager of Accounting and Finance informed of "collection efforts"
• Assist with bank or other duties as needed at fundraising events
• Other duties as assigned
KNOWLEDGE AND EXPERIENCE:
• Bachelor's degree in accounting from an accredited college or university
• Experience working in a non-profit environment
• Experience working with contract accounting
• Working knowledge of computerized accounting programs, Microsoft Excel, Lawson, and Raisers Edge
SKILLS AND ABILITIES:
• Must have a questioning attitude about existing procedures and approvals
• Must have a team oriented work attitude
• Must be able to adapt to numerous projects and prioritize
RELATIONSHIPS REQUIRED:
• Ability to interact with other Accounting personnel and staff at all other levels.
Want to accept on-line employment applications for your own business?
Visit NinjaGig.com
today.