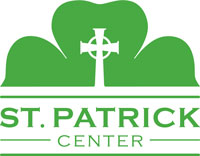 Substance Use Specialist - (PT) Project Live
Location: St. Louis, MO 63101
Position Description
SUMMARY OF POSITION: To help program participants with substance use disorder and behavioral health issues identify behaviors and problems related to their substance use. Provide counseling services that allow clients to talk about, understand, and cope with problems. Help clients understand their addiction to alcohol, illegal substances, and unhealthy behaviors. Provide program planning to the substance use disorder treatment/counseling component.
Responsibilities:
Reasonable accommodations may be made to enable individuals with disabilities to perform the essential functions.
• Provide substance use assessments to all clients
• Be able to use different assessments
• Be responsible for compliance with contractual agreements
• Keep all certification, licensure requirements current
• Treatment planning for clients
• Individual counseling
• Research program gaps for the addiction component (i.e. gambling)
• Research and implement substance use evidence-based practices
• Case management services
• Crisis intervention services
• Facilitate 12-step meetings and education classes as needed
• Provide group therapy counseling
• Record keeping
• Keep all computer and paper data current
• Network with other related agencies
• Respect client confidentiality
• Respect and be responsible for agency policy regarding work hours, building security and all written personnel standards
• Ensure the care model by interacting with all other St. Patrick Center programs
• Understand and follow the Housing First Philosophy
• Be knowledgeable and implement the Harm Reduction Model
• Understand different treatment philosophy's
• Maintain St Patrick Center Client Tracking System and client files, documenting client progress to maintain a permanent record of client activity
• Class E License (MO residents only)
Knowledge & Experience:
• Certification as a substance use disorder counselor preferred
• Bachelor's degree or higher in counseling or social work preferred
• Have the characteristics of a culturally skilled counselor
• Self starter
• Flexible regarding job responsibilities
• Knowledge of area resources
Skills and Attitudes:
• Good interpersonal communication skills
• Good writing skills
• Good oral communication skills
• Personality suited for high stress environment
• Well versed in cultural issues, developing cultural competence
• Well versed in ethical issues in drug/alcohol counseling
Want to accept on-line employment applications for your own business?
Visit NinjaGig.com
today.