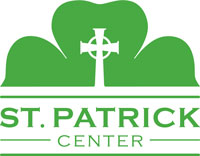 Supervisor and Staffing Coordinator
Location: St. Louis, MO 63101
Position Description
SUMMARY OF POSITION:
The Supervisor and Staffing Coordinator oversee the daily staffing needs of the Rosati Center and monitors staff performance.
RESPONSIBILITIES:
• Develop a positive and therapeutic relationship with residents
• Oversee resident care and care processes with social workers, involved agencies and external caseworkers
• Complete all reports required by DOA, DMH and BJC
• Ensure compliance with Fire Safety standards and establish reporting requirements
• Responsible for monthly fire drills, cleaning check-lists, staffing reports and schedules, and payroll at the facility
• Direct supervision of housekeeping contract staff
• Direct supervision of kitchen staff and food service regulatory requirements
• Oversee medications for the facility and work closely with local pharmacies
• Work closely with RN to monitor resident medications
• Review daily shift logs for accuracy and completion
• Develop new treatment programs and improve existing treatment programs to provide good client care
• Recruit and supervise practicum students and volunteers to assist in implementation of treatment programs
• Co-lead regular staff meetings
• Educate and train all paraprofessional staff including Front Desk and Psychiatric Aides
• Respond to any crisis/emergency in a professional manner according to policies and licensure guidelines
• Develop a team approach with staff for the provision of good client care
• Attend all required meetings as required
• Attend professional seminars as required or requested
• Other duties as assigned
DIRECT REPORTS:
• Front Desk Monitors
• Psychiatric Aides
• PRN staff
KNOWLEDGE AND EXPERIENCE:
• Bachelor's degree in related field or equivalent experience
• Med Tech Aide Level I
• CPR/First Aid certification
• Current physical examination and TB screen on file
• Experience working with persons with mental health and/or substance abuse conditions
• Supervisory experience, required
SKILLS AND ABILITIES:
• Able to comply with all licensure standards for an RCF I
• Familiar with the completion and compliance with Medication Administration Records (MAR)
• Participate in team approach working in harmony with staff and residents
• Respect and be responsible for agency policies regarding work hours, parking, building security and all written personnel standards
• Able to work with residents in respectful and therapeutic manner
• Respect client confidentiality
• Remain flexible and open to change as program grows
Want to accept on-line employment applications for your own business?
Visit NinjaGig.com
today.