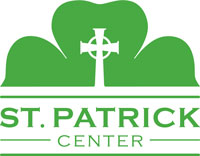 WNP - Night Assistant (Friday and Satuday)
Location: St. Louis, MO 63101
Position Description
Provides for the safety and care of the clients in the Women's Night Program. This specific shift is Friday and Saturday from 4:30 pm until 7:30 am + every third Sunday from 4:30 pm until 7:30 am.
Responsibilities:
Provides comfortable and safe environment for shelter residents at night
Works with Shelter Manager to support client treatment and success
Monitors activities of residents and enforces shelter rules and policies at night
Serves dinner to shelter residents
Provides crisis intervention and contacts emergency services when necessary
Washes linens of vacated beds and monitors personal care items
Respects client confidentiality
Works with other supervisors as a team
Respects and is responsible for agency policy regarding work hours, building security and all written personnel standards
Ensures the trauma-informed care model in all interactions with clients and staff from other St. Patrick Center programs Finds replacement in the event of unexpected absence due to sickness or emergency
Direct Reports:
None
Knowledge & Experience
Understanding of mental illness and substance abuse
Willingness to learn and gain more experience in above areas
Skills and Attitudes
Ability to handle difficult situations or people with calmness, respect and dignity
Comfort and familiarity with SPC client population
Good communication skills
Flexible attitude
Good communication skills
Genuine interest in clients and staff
Capable of staying awake during night shift
Relationships Required
Reports to Manager, Evening Mental Health Program
Attends quarterly staff meetings with Manager
Communicates with case managers
Attends appropriate seminars and trainings
Resources
None
Want to accept on-line employment applications for your own business?
Visit NinjaGig.com
today.