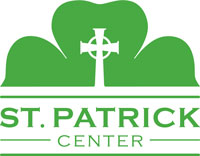 WNP - Night Assistant - PRN 1
Location: St. Louis, MO 63101
Position Description
SUMMARY OF POSITION: Provides for the safety and care of the clients in the Women's Night Program.
Responsibilities:
Reasonable accommodations may be made to enable individuals with disabilities to perform the essential functions.
• Work any day of the week between the hours of 4:30pm-6:30am or 5pm-10pm; depending on shift needing coverage
• Must be available to work overnights on any given night of the week
• Provides comfortable and safe environment for shelter residents at night
• Works with Shelter Manager to support client treatment and success
• Monitors activities of residents and enforces shelter rules and policies at night
• Serves dinner to shelter residents
• Keeps nightly log and incident report to inform Manager of significant events
• Provides crisis intervention and contacts emergency services when necessary
• Washes linens of vacated beds and monitors personal care items
• Respects client confidentiality
• Works with other supervisors as a team
• Respects and is responsible for agency policy regarding work hours, building security and all written personnel standards
• Ensures the trauma-informed care model in all interactions with clients and staff from other St. Patrick Center programs
• Finds replacement in the event of unexpected absence due to sickness or emergency
Knowledge & Experience
• Minimum of High School Diploma
• Understanding of mental illness and substance abuse
• Willingness to learn and gain more experience in above areas
• CPR and first aid
Skills and Attitudes
• Ability to handle difficult situations or people with calmness, respect and dignity
• Comfort and familiarity with SPC client population
• Good communication skills
• Flexible attitude
• Good communication skills
• Genuine interest in clients and staff
• Capable of staying awake during shift
Relationships Required
• Reports to Manager, Women's Night Program
• Attends quarterly staff meetings with Manager
• Communicates with case managers
• Attends appropriate seminars and trainings
Want to accept on-line employment applications for your own business?
Visit NinjaGig.com
today.