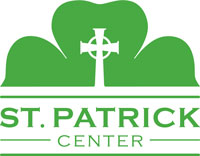 Current Career Opportunities - Join Us!
Sorry, but we are not currently accepting applications online. Please check back in the future, or contact us with any questions.
About Our Organization
At St. Patrick Center, we're one of Missouri's largest providers of housing, employment and health opportunities for people who are homeless or at risk of becoming homeless. We take an action-based approach to service and offer nationally recognized programs that assist more than 8,000 people each year. Our mission, at its core, is to help individuals and families move from homelessness to independence in dignified, cost-effective and permanent ways. This approach transforms our clients as well as our entire community. For more information about our organization, please visit www.stpatrickcenter.org.