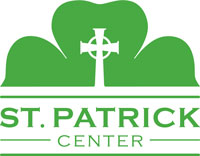 Case Manager - HERO
Location: St. Louis, MO 63101
Position Description
SUMMARY OF POSITION:
This case manager will utilize wrap-around philosophy and techniques to assist clients in transitional housing. In doing so, the case manager will meet with clients to maintain family and natural supports in the community, collaborate with the client and the Community Resources Coordinator, Substance Use Counselor, and Mental Health Specialist. This case manager will track the clients success of their Individual Service Strategy/Treatment Plan of Care, coordinate individualized services and the involvement of providers working in the home and community setting, and document all support related to activities and services.
RESPONSIBILITES:
Reasonable accommodations may be made to enable individuals with disabilities to perform the essential functions.
Visit clients weekly to track Individual Service Strategy goals
Contribute to the ideas and processes of the ICM team
Work with other case managers to address long-term financial stability needs
Using a peer to peer approach, build rapport with persons in recovery.
Provide emotional and informational support for permanent housing by assessing the client's strengths, desires, and immediate/long term needs
Develop or contacting family and natural supports which exist in the community
Receive input from ICM team members regarding employment, housing, mentoring, substance abuse, and other immediate/long term needs.
Complete daily and monthly departmental paperwork.
Update daily clients' electronic files to include any types of contact with clients,
services, or any internal or external referrals made.
Adhere to the strategies and goals outlined in the ISS and Treatment Plan
Be an advocate for the client
Coach clients to make solid, well-informed decisions which maintain housing.
Assist client with monthly budgeting
Complete treatment plans and track goals monthly
Must possess a Missouri Class E Driver License (MO residents only)
Provide financial and money management counseling sessions
Provide weekly case management sessions to ensure service delivery
Be able to be work in a highly diversified agency and with highly diversified clients
Assist team members with running weekly and bi-weekly life skills, mental health and recovery groups
Perform Outreach by -
Refer client to additional resources to address other service needs i.e. legal assistance, VA benefits, community substance abuse counseling etc.
Research additional benefits available to enhance service being provided.
Engage the client, the family, and natural supports within the community setting (when feasible and desired by client).
Any other duties–
As assigned by the Manager.
KNOWLEDGE AND EXPERIENCE:
College degree, Peer Support Certification, MSW or related field preferred, or
equivalent experience with proof of ability to perform effective case management
At least one year work with recovery and housing
Knowledge in housing first
Knowledge in harm-reduction
Trauma informed care trained
Ability to follow, understand and meet grant requirements, including paper work
Knowledge of housing and other supportive service resources
Ability to engage and work with community agencies and programs
Available to work a minimum of 37.5 hours a week
Reliable transportation is required
SKILLS AND ATTITUDES REQUIRED:
Interest in helping Substance Abuse/Recovery clients reach their full potential
Ability to work well with a wide range of people in various settings
Excellent computer skills and the ability to process large amounts of data
Signs of continual personal growth
Openness to learning new approaches
Willingness to take on new tasks
Ability to work in a team setting
Ability to set up and keep healthy boundaries
Capability to respect ethnic and cultural diversity
Good role model for others
Ability to handle confidential information
Ability to remain calm in stressful situations
Ability to manage caseload
Want to accept on-line employment applications for your own business?
Visit NinjaGig.com
today.