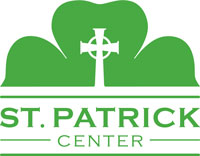 Data Entry Clerk
Location: St. Louis, MO 63101
Position Description
SUMMARY OF POSITION:
The Data Entry Clerk is responsible for entering client related information into the ServicePoint database system in a timely and accurate manner. The Data Entry Clerk receives client data from Rapid Re-Housing case managers within St. Patrick Center to be entered into the ServicePoint database. Data is uploaded for Continuum of Care agencies use in compiling and analyzing homeless services client data, and is eventually uploaded by ICA to the U.S. Department of Housing and Urban Development.
The Data Entry Clerk will be trained and licensed as a ServicePoint user by the Institute of Community Alliances (ICA) and have access to continuing education and data quality guidance on updated ServicePoint system issues. The Data Entry Clerk performs other administrative tasks to be determined by the Senior Director of Rapid Re-Housing of St. Patrick Center. The Data Entry Clerk provides excellent customer service to staff members, the public and stakeholders within the ServicePoint database community. The Data Entry Clerk is informed of all issues, problems and successes and provides administrative support to the Database Coordinator.
RESPONSIBILITIES:
Reasonable accommodations may be made to enable individuals with disabilities to perform the essential functions.
• Participating as a cooperative team member, respecting the time, commitment, duties and responsibilities of fellow team members
• Demonstrating professionalism and exercising stewardship of the resources, assets and reputation of
St. Patrick Center
• Actively supporting the Mission of St. Patrick Center and embracing the role of "servant to the poor" as espoused in the agency's "Spirituality Statement"
• Has clear and strong understanding of the importance of accuracy and following standard operating procedures
• Understands and uses software for maximum outcome
• Enters and tracks client enrollment data into the SevicePoint database as provided by case managers.
• Notifies Database Coordinator immediately if customer service deadlines cannot be met
• Completes ServicePoint data quality reports and tracks corrections made to errant or missing data.
• Attends staff, departmental and committee meetings as appropriate, with emphasis on prompt, active and constructive participation
• Respects agency policies regarding work hours and commits to performing specified duties beyond prescribed office hours as needed to fulfill individual, departmental and agency goals
• Strictly adheres to agency parking, building security and all other written personnel standards as outlined in the Employee Handbook
• Works to maintain the highest possible standards in all communications and in representing the agency within the community
• Ensures effective communication is maintained within area of responsibility and promotes exchange of ideas and recommendations in an atmosphere of respect and support
• Other duties as assigned
KNOWLEDGE AND EXPERIENCE:
• Associate's degree in General Studies
• Strong computer skills and
• Experience in office procedures
• Ability to work in a team environment
• Ability to work independently on varied projects
SKILLS AND ATTITUDE:
• Computer skills, Microsoft Word, Access and Excel
• Record-keeping skills
• Organizational skills
• Self-motivated with flexible, positive attitude
• Ability to work with all types of people
RELATIONSHIPS REQUIRED:
• Attends and participates in staff and departmental meetings when appropriate
• Works closely with ICA staff in a team setting
Want to accept on-line employment applications for your own business?
Visit NinjaGig.com
today.