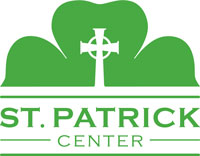 Director of Human Resources
Location: St. Louis, MO 63101
Position Description
SUMMARY OF POSITION:
Generally, the Director, Human Resources sits on the leadership team with and serves as a consultant to management on human resource-related issues. He/she is responsible for assessing and anticipating HR-related needs, communicating those needs proactively within St. Patrick Center (SPC) and the HR function, and working to develop solutions to those needs. The position formulates partnerships across the HR function (benefits, compensation, recruiting, etc.) to deliver value-added service to SPC management and employees that reflects the organizational objectives of SPC. The Director, Human Resources
maintains an effective level of business literacy about SPC's financial position, its mid-range strategic plans, and its culture.
Tactically, the Director, Human Resources is responsible for the development, implementation, and oversight for all SPC
HR-related activities (employment, compensation, employee benefits, training, compliance, etc.).
RESPONSIBILITIES:
Reasonable accommodations may be made to enable individuals with disabilities to perform the essential functions.
• Consult with SPC management, providing HR guidance where appropriate.
• Analyze trends and metrics in partnership with the HR function to develop solutions, programs, and policies.
• Manage and resolve employee relations issues. Conduct effective, thorough and objective investigations.
• Maintain in-depth knowledge of legal requirements for day-to-day management of employees
(including maintenance of all employment-related records) reducing legal risks and ensuring regulatory compliance.
Partner with legal counsel of the Archdiocese to ensure SPC complies with federal, state, and local laws and regulations.
• Maintain in-depth knowledge of HR-related Council on Accreditation (COA) requirements and ensure functional compliance.
• Provide day-to-day performance management guidance to SPC managers (e.g., coaching, counseling, career development, disciplinary actions).
• Plan and execute new hire orientations.
• Conduct exit interviews with all voluntary termination employees and use the information to generate solutions to unwanted turnover.
• Work closely with SPC management and employees to improve work relationships, build morale, and increase productivity and retention.
• Provide HR policy guidance and interpretation, advising SPC management and employees in the appropriate resolution of employee-related issues.
• Ensure terms and conditions for new hires, promotions and transfers adhere to SPC / Catholic Charities / Archdiocesan policies as applicable.
• Provide guidance on SPC organization structuring, workforce planning and succession planning.
• Collaborate with the Sr. Director of Clinical Excellence to identify training needs for SPC and implement solutions to those needs.
• Participate in the evaluation and monitoring of training programs to ensure success.
• Coordinate the performance evaluation program to ensure effectiveness, compliance, and equity within SPC.
• Advise SPC management in compensation decisions ensuring decisions are in compliance with SPC / Catholic Charities / Archdiocesan policies.
• Prepare and execute an annual HR departmental budget.
• Directly manage and develop the Human Resources Assistant.
• Ensure administrative activity within the HR function takes place in a timely and effective manner, in compliance with SPC / Catholic Charities / Archdiocesan guidelines (e.g., new hire, change of status, disciplinary, termination activity, unemployment and worker's compensation claim processing, annual employee survey, updating of employee handbook, etc.).
• Ensure administrative activity within the HR function takes place in a timely and effective manner, in compliance with federal and state laws
(e.g., OSHA 300, EEO-1, FMLA, ADA, etc.).
• Ensure the coordination and execution of facility-specific testing takes place as required (e.g., annual TB testing, etc.).
• Ensure the coordination of Staff Day Away, employee luncheons, United Way, St. Patrick Center Staff campaigns, and the Annual Catholic Appeal.
SUPERVISORY RESPONSIBILITY:
• Direct supervision of the Human Resources Specialist.
REQUIRED EDUCATION AND EXPERIENCE:
• Bachelor's degree in Human Resources or a related field from an accredited college or university is required; Master's degree is preferred.
• Five years of experience in Human Resources roles.
Working knowledge of multiple HR disciplines including employee relations, performance management,
compensation practices, and federal and state employment laws.
• Prior work experience or familiarity with specific specializations/roles within SPC (e.g., substance abuse, BSW, MSW, psychiatric nurse, etc.) preferred.
• SHRM Certified Professional (SHRM-CP) credential preferred.
REQUIRED SKILLS AND ABILITIES:
• Able to interact effectively with all levels of staff.
• Excellent communication skills – verbal and written.
• Proficient in Microsoft Office – Excel, PowerPoint, Word, and Outlook.
Want to accept on-line employment applications for your own business?
Visit NinjaGig.com
today.