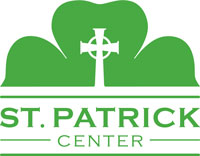 Front Desk Clerk (PRN)
Location: St. Louis, MO 63107
Position Description
Job Title: Front Desk Clerk PRN
Agency: St. Patrick Center/Rosati Center
Reports To: Supervisor
Job Description Reviewed: November 2016
Basic Duties and Responsibilities:
To greet and assist clients, visitors and staff, to include tours and initial information regarding the different programs. Direct phone calls in a timely and professional manner. Perform clerical duties. Carefully observe monitors for any unusual activities.
Responsibilities:
• Greet visitors, clients and staff in a prompt and professional manner
• Conduct tours in the absence of administrative staff
• Direct incoming calls in a timely and professional manner
• Accurately schedule appointments
• Maintain visitor and client logs
• Maintain current supplies and order when necessary
• Retrieve and distribute incoming mail
• Perform clerical duties
• Observe monitor screens for unusual activities such as theft, intrusion, etc.
• Report unusual activities to 911, supervisors and any other necessary entities
• Communicate on a regular basis with supervisor for performance feedback and special assignments
• Carry out routine duties and responsibilities with supervision
• Attend all staff meetings
• Other miscellaneous and special projects as assigned
Education and Experience:
• Associates Degree, preferred
• Current Medical Technician license
• Current CPR and First Aid
Skills and Attitudes:
• Respectful of clients and staff
• Responsible for agency policy including client confidentiality
• Unique compassion and empathy for the needs and concerns of clients who have mental health conditions
• Strong communication skills
• Ability to use the computer and other office equipment effectively
• Responsibility for knowledge of agency policies regarding work hours and personnel standards
Dress Requirements:
• Follow St. Patrick Center / Rosati policy
Physical Requirements:
• Able to for extended period of time.
• Reaching by extending hands or arms in any direction.
• Finger dexterity to manipulate objects with fingers such as using a keyboard
• Adequate and appropriate communication skills
• Ability to see within normal parameters, view monitors and listen for disturbances.
• Ability to handle physical movement and tasks as required.
• Some lifting requirements
Want to accept on-line employment applications for your own business?
Visit NinjaGig.com
today.