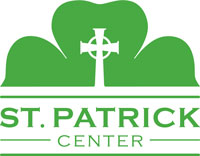 Job Developer
Location: St. Louis, MO 63101
Position Description
SUMMARY OF POSITION:
The Job Developer is responsible for preparing St. Patrick Center clients in the employment programs to enter full-time employment and network with employers within the community.
RESPONSIBILITIES:
Reasonable accommodations may be made to enable individuals with disabilities to perform the essential functions.
• Assess training and skill development needs through assessments and on-the-job training
• Plan, organize, and monitor orientation and training programs for clients and staff
• Offer specific training programs to help clients maintain or improve their employment skills
• Present information and OJT assignments to clients and staff through various methods of communication to help clients identify and pursue employment opportunities
• Plan and promote career and employment-related programs and events, such as career planning presentations, work experience programs, job fairs, and career workshops
• Negotiate and monitor contracts with employers to obtain program outcomes, fees, and expenses
• Schedule classes based on availability of classrooms, equipment, or instructors
• Evaluate and monitor clients throughout the duration of their time in the program (before employment, during employment, and in retention of employment) to provide advocacy, support, guidance, and encouragement
• Prepare, process, and maintain client files to ensure that all required documentation is present
• Assist clients and employers in addressing and resolving concerns in the workplace
• Maintain current knowledge of Equal Employment Opportunity (EEO) and Affirmative Action guidelines and laws, such as the Americans with Disabilities Act (ADA)
• Select qualified job applicants or refer them to employers, making hiring recommendations when appropriate
• Conduct background checks on clients in search of employment
• Develop or implement recruiting strategies to meet current or anticipated staffing needs
• Begin and maintain contact with local employers for job placement opportunities
• Maintain records of client hours worked each week, prepare timesheets, and submit them to accounting to be processed for payroll.
KNOWLEDGE AND EXPERIENCE:
• Bachelor's degree in social work or related field
• At least one year of experience working in a social service agency
• Experience in job development
• Administrative experience
SKILLS AND ABILITIES:
• Ability to lead and motivate people
• Ability to operate a personal computer
• Flexible attitude
• Genuine interest in clients
• Understanding of homeless issues
• Ability to work with other staff in other departments
RELATIONSHIPS REQUIRED:
• Reports to Sr. Manager of Workforce Development
• Ability to interface with all levels of management
Want to accept on-line employment applications for your own business?
Visit NinjaGig.com
today.