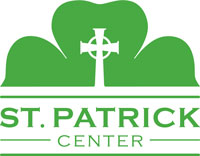 Kitchen Supervisor - Shamrock
Location: St. Louis, MO 63101
Position Description
Summary of Position: Supervise the workers of the kitchen in Shamrock Club.
Duties and Responsibilities:
Reasonable accommodations may be made to enable individuals with disabilities to perform the essential functions.
• Coordinate hot lunch program
• Monitor volunteer help in food preparation
• Accept all St. Patrick Center donations of food for Shamrock, Night Program, and Mobile Outreach
• Work with Volunteer Coordinator of the Casserole Program
• Coordinate all special food for parties and holidays
• Order all supplies for food service
• Keep current with all rules and regulations for City and State inspections
• Respect and be responsible for agency policy regarding work hours, building security and all personnel standards
• Ensure the care model by interacting with other St. Patrick Center programs
• Respect client confidentiality
• Train substitute and / or weekend food preparation personnel
• Other duties as assigned
Direct Reports:
Kitchen staff
Skills and Attitudes:
Positive attitude
Genuine interest in clients and staff
Knowledge and Experience:
High School Diploma or equivalent
Food Sanitation – Serve Safe Certified
1-2 years of kitchen management experience
Relationships Required:
Report to Community Meals Operations Manager
Want to accept on-line employment applications for your own business?
Visit NinjaGig.com
today.