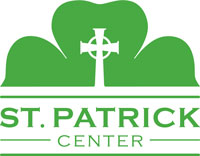 Registered Nurse - Rosati
Location: St. Louis, MO 63101
Position Description
Summary of Position:
Rosati Nurse will be in charge of administering medications, maintaining medication log, complete assessments, oversee medication adherence, administer injections, assist case managers with medical needs, and work with other professional staff on medical services.
Responsibilities:
Reasonable accommodations may be made to enable individuals with disabilities to perform the essential functions.
• Complete initial Physical Assessments Upon Program Entry
• Update Physical Assessments yearly
• Manage pill planners and update medication lists ongoing (MAR)
• Manage all refills
• Administer injections
• Assist in Health referrals and scheduling Doctor appointments
• Assist clients in understanding the importance of medication adherence and their diagnoses
• Conduct on going assessments of client's health needs
• Obtain daily check-ins with clients to assess for any health updates or issues
• Availability for client questions and unplanned illness/injury
• Facilitate Health Related Classes(Nutrition, Diabetes management, Medication recognition/importance)
• Facilitate Room Checks and health needs
• Maintaining communication with supervising RN or physician
• Screening ill individuals and referring to a physician if needed
• Ordering, transcribing, reviewing, monitoring, and discontinuing medication as ordered by physician; disposing of unused medication per policy and reporting adverse reactions and appropriate follow-up to phone orders to assure the signed order is in the record
• Ensuring that monthly Medication Administration Records (MAR's) are in each individual's record and are free of errors at the time of each review
• Accurately document nursing actions and nursing summaries on a timely basis
• Ensure that infection control policies and practice for the prevention of transmission of disease are evidenced by the use of appropriate hand washing, glove usage and surface disinfection.
• Arranging for and/or ensuring completion of medical appointments and follow-up as indicated
• Communicating health issues and recommendations to staff, other health providers, and families
• Coordinating hospital admissions, discharges, and follow-up
• Establishing and maintaining professional rapport with clients, families, and other health providers
• Writing or ensuring the completion of progress notes summarizing individual's current health status for the month, including, but not limited to physician visits, laboratory results, diagnostic testing, dental hygiene, and changes in health status
• Ensuring that furnishings, equipment, and supplies are maintained within guidelines established to prevent the spread of disease
• Meet all requirements of working in a Residential Care Facility
• Other duties and assigned
Knowledge and Experience:
• Registered Nurse
• Understanding of mental illness, homelessness and substance use
• Knowledge of federal, state and agency polices of client confidentiality
• Must possess current Class E Driver's license (Missouri residents only)
Skills and Abilities:
• Good Communication skills
• Values diversity and team work
• Demonstrates ability to learn and adapt
• Respect for clients and staff
• Collaborative
• Be able to work on a highly skilled team in a fast paced setting
Relationships Required:
• Work closely with Rosati staff and Managers
• Have partnerships with clients physicians and psychiatrist
Want to accept on-line employment applications for your own business?
Visit NinjaGig.com
today.