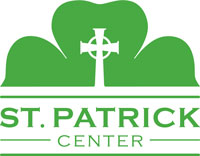 Rosati Weekend Case Manager (Part-time)
Location: St. Louis, MO 63101
Position Description
SUMMARY OF POSITION:
Oversee the daily care of residents in compliance with their identified treatment goals and assist in the implementation of treatment programs. Oversee the daily operations of their assigned home. Responsible for all licensure guidelines and the overall census.
RESPONSIBILITIES:
Reasonable accommodations may be made to enable individuals with disabilities to perform the essential
functions.
• Develop positive and therapeutic relationships with residents
• Have an awareness and understanding of diagnosis, medications and history of all Rosati Group Home clients
• Conduct assessments and record them
• Develop, implement and record an individualized treatment plan
• Keep Engagement Staff Supervisor informed of any staffing needs
• Complete required monthly paperwork
• Check resident's records to ensure resident has a current physical and TB screen in their chart in order to remain compliant with licensure requirements
• Oversee the daily log and assist in training staff how to document requirements
• Respond to all crisis/emergencies in accordance to agency policies and guidelines
• Assist administrator with maintaining and adhering to all licensure regulations
• Meet with each resident a minimum of one hour weekly to discuss goals and progress
• Assist in training and supervision of volunteers and students
• Monitor the MAR for accuracy and staff's dispensing of medications
• Facilitate and oversee the facilitation of group meetings as required
• Assist in on-going program development and improvement to include weekly and monthly scheduled activities and learning opportunities
• Assist in all areas of team operations
• Develop positive working relations with staff, outside agencies, referral sources licensure agencies and volunteers
• Arrange for site visits on client's day programs
• Maintain an average percentage rate of 85% occupancy
• Perform any and all miscellaneous tasks as required, pertaining to job title
• Attend appropriate professional seminars as required
KNOWLEDGE AND EXPERIENCE:
• Must have Bachelor's Degree in Social Work or related field
• Must be willing to complete Med Tech Certification
• Must be willing to complete first aide training and CPR
• Must have knowledge of mental illness, dual diagnosis and drug and alcohol addiction
• Must have knowledge of the Mental Health System, Department of Mental Health, Veterans Administration and Supportive Community Living Program, Department of Health and Senior Services Regulations
SKILLS AND ATTITUDE:
• Able to comply with all licensure standards for an RCFI
• Respect client's confidentiality
• Respect other staff and deal with them in a fair and reasonable manner
• Be an Agency Advocate
Want to accept on-line employment applications for your own business?
Visit NinjaGig.com
today.