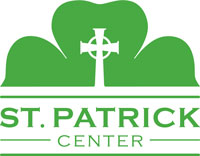 Shamrock Financial Stability Counselor
Location: St. Louis, MO 63101
Position Description
Summary of Position: The Financial Stability Counselor will utilize evidence based practices, assess and provide psychotherapy for substance use disorder issues and behavioral health issues, assess and address basic needs, make referrals as deemed appropriate, and monitor each client's progress and retention - especially in the area of financial support.
Duties and Responsibilities:
Reasonable accommodations may be made to enable individuals with disabilities to perform the essential functions.
Case management responsibilities
Assist clients with establishing treatment plan
Work with agency housing program to house homeless clients using housing first model
Reinforce positive substance use disorder progress and long-term self-sufficiency plans
Facilitate psychotherapy groups, substance use disorder education groups, and other groups and meetings required by the program
Research and be proficient in all entitlement programs that are available to our population.
Provide training for ICM team in entitlement programs
Assist with clearing debt and credit management
Manage DA and mental health caseloads
Input client contacts, documentation and verification requirements into ECM.
Complete departmental paperwork.
Update clients' electronic files in the ECM to include any contact with clients.
Perform Outreach
Refer clients to additional resources to address other service needs.
Research additional benefits available to enhance service being provided.
Qualifications: Interest in helping clients reach their full potential; ability to work well with a wide range of people, handle confidential information,
remain calm in stressful situations, and process a large volume of paperwork; good math/financial planning skills
Skills, Knowledge & Experience:
College degree, BSW or related field preferred, or equivalent experience with proof of ability to perform effective case management
Ability to follow, understand and meet grant requirements, including paper work
Understanding of entitlement programs for population served
Want to accept on-line employment applications for your own business?
Visit NinjaGig.com
today.