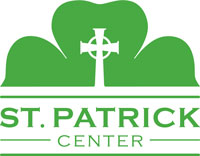 Shamrock Weekend Greeter
Location: St. Louis, MO 63101
Position Description
SUMMARY OF POSITION: To monitor Shamrock Club front desk, greet Shamrock Club members and monitor activity. Assist with weekend duties as requested. Work 6.5 hours on Saturday and 6.5 hours on Sunday as well as all holidays recognized by the agency.
Responsibilities:
Reasonable accommodations may be made to enable individuals with disabilities to perform the essential functions.
• Monitor door, floor, shower, and general assistance
• Respect client confidentiality
• Monitor and safeguard all program supplies
• Support staff in crisis situations
• Respect and be responsible for agency policy regarding work hours, building security and all written personnel standards
Knowledge & Experience:
• Understanding of the disease of mental illness and chemical dependency
• Good reading and writing skills
• Good communication skills
Skills and Attitudes:
• Personality suited for a high stress environment
Relationships Required:
• Reports to Senior Director of Behavioral Health Programs
Resources:
• Shamrock Club supplies
Want to accept on-line employment applications for your own business?
Visit NinjaGig.com
today.